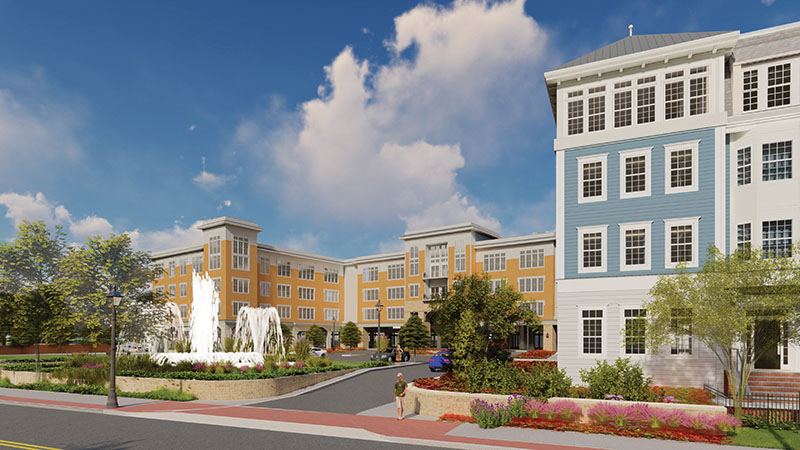 Bay Shore, NY According to TRITEC Real Estate Co., related-entity TREC Bay Shore, LLC received unanimous approval for the rezoning of 1700 Union Blvd. from Business District to Downtown Development District.
The site is across from the Bay Shore Train Station and one block from Main St. The rezoning allows TRITEC to move forward with its plans to develop 418 residential apartments–an investment of $165 million. The project is anticipated to support 900 construction jobs in Suffolk County, with $55 million in earnings and $140 million in construction spending. The project's new residents are projected to spend $13 million annually within the town of Islip.
Construction is expected to commence in 2021.