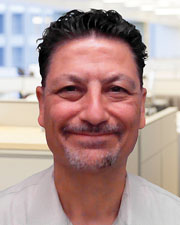 New York, NY Salvatore Prestano, PE, an engineering executive with over 30 years of experience, has joined the NYC office of Syska Hennessy as associate practice area director – energy services.
Prestano will oversee business development for energy infrastructure design and construction, manage projects and client relationships, and recruit new talent. Previously, he served as the sales channel manager for Centrica, an international energy services and solutions company. Over the course of his career, he has managed energy infrastructure projects for a wide range of industries.
including commercial, healthcare, industrial, institutional, aviation, and transportation facilities. His work encompasses projects at the World Trade Center Office Complex, the PATH Mass Transit System, New York University, the State University of New York at New Paltz, Mount Sinai Medical Center, Elmhurst Hospital Center, LaGuardia Airport, JFK International Airport, and Newark International Airport, among many others.
"Sal offers an unusual combination of skills," Robert Ioanna, senior principal and head of Syska's NYC office. "As a mechanical engineer, he has expertise in project management, which complements his sector-specific expertise in energy infrastructure. He's an ideal fit for Syska as we enhance our presence in the energy arena."
Prestano received Master of Engineering and Bachelor of Engineering degrees from Manhattan College. He is a member of the Association of Energy Engineers and the International District Energy Association.