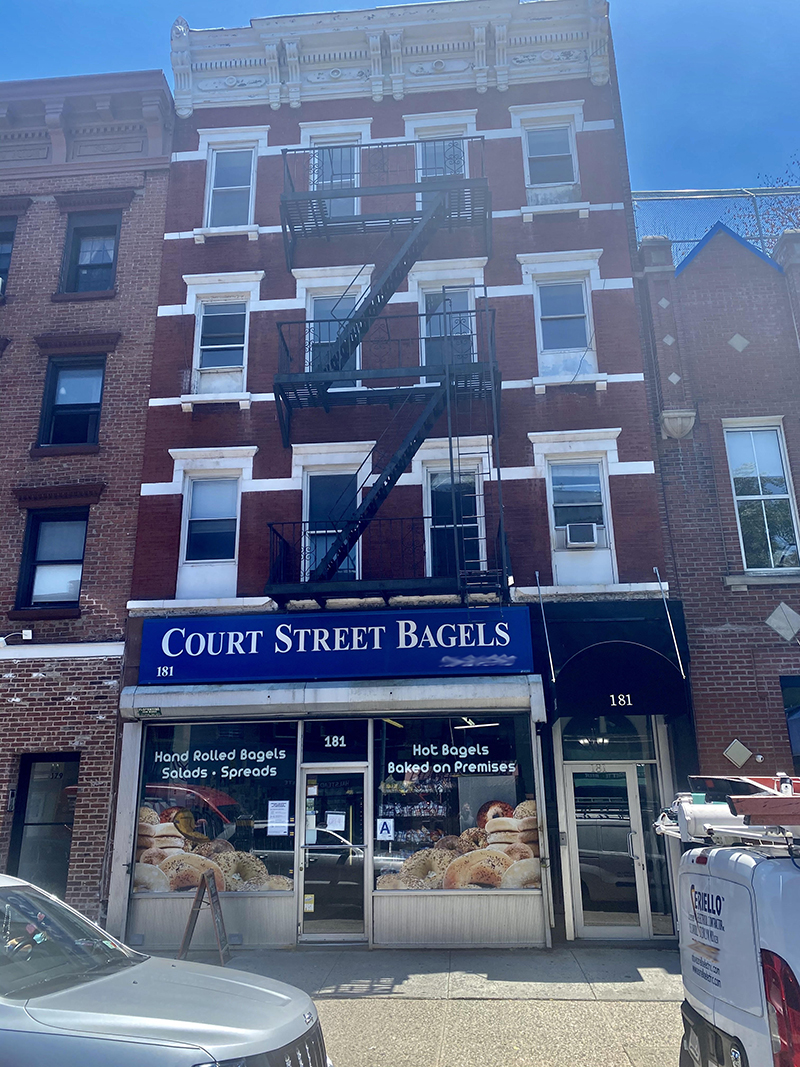 Brooklyn, NY Urban Standard Capital (USC) arranged a $3.8 million loan for Conway Capital's purchase of a four-story building that houses Court Street Bagels in Cobble Hill.
The 6,790 s/f mixed-use building at 181 Court St. was built in 1900 and features six residential units in addition to the bagel store, whose lease expires in 2023.
Conway Capital, a real estate investment and management firm based in Brooklyn Heights, recently purchased the building for $4.55 million and plans to upgrade the residential units with interior renovations to include adding new kitchens/bathrooms and additional bedrooms.
Urban Standard Capital's Seth Weissman and Charles Brosens delivered the 12-month acquisition loan that closed simultaneously with the purchase. The loan included a six-month extension option and interest rate under 9%.
Mercury Capital's Eric Gleitman represented the buyer, Conway Capital.
"The deal closed remotely within 30 days of signing the term sheet," said Brosens. "We had confidence in the sponsor from previous transactions and the acquisition reflected a discount to market values which was appropriate for the environment we are in today that allowed us to provide more aggressive financing terms."