Name: Nate Lowy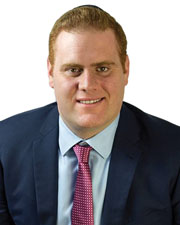 Company: Juniper Capital Group
What was your greatest professional accomplishment in 2019?
We financed a $35 million portfolio purchase of three multifamily properties in the southeast region of the United States. The tricky part the deal had to close on three separate dates due to the sellers having different maturity dates on the loans. We worked very closely with our lenders to rate lock the loans at advantageous times–including one loan locking when treasuries were at a three-year low.
What are your predictions for commercial real estate in 2020?
I think our bull cycle will continue in the multifamily sector. Most reports indicate residents love for renting longer term and buying houses at later stages will lead to further rent growth.