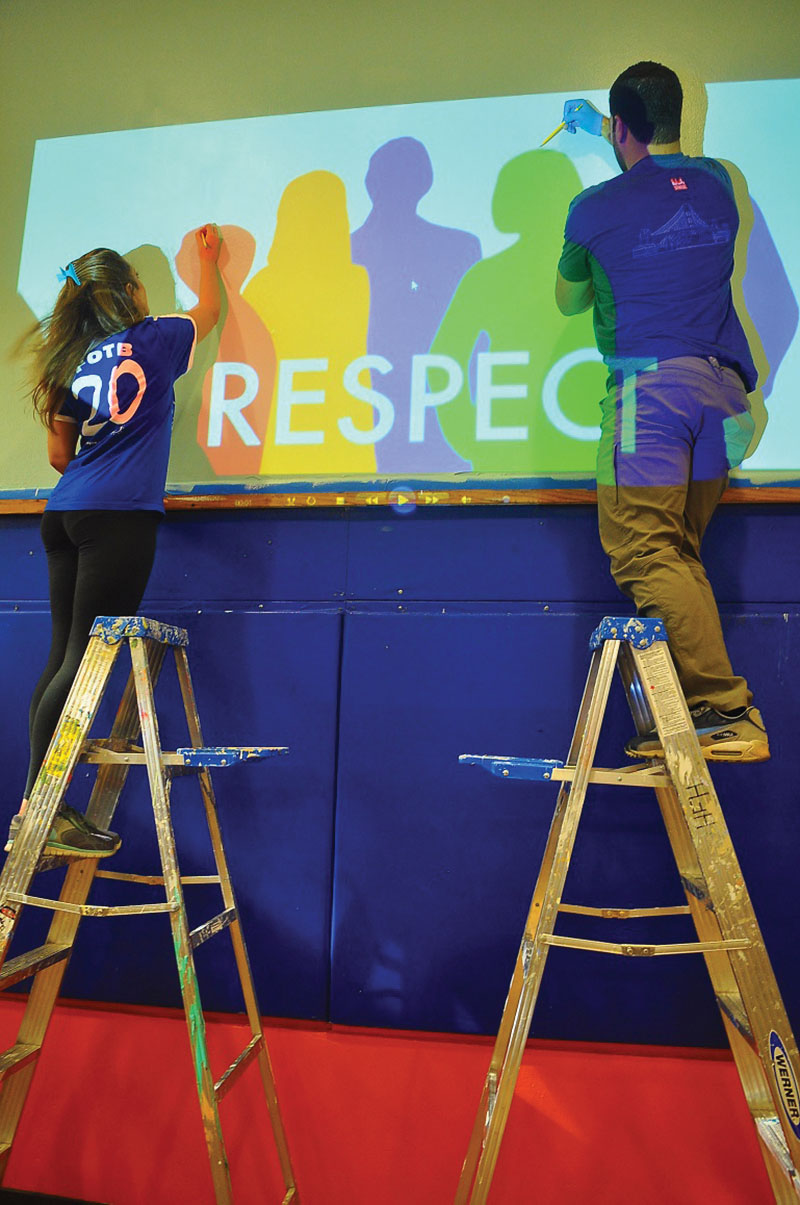 Brooklyn, NY On Friday, October 25th, YM/WREA members, guests and applicants volunteered with Habitat for Humanity NYC's "A Brush with Kindness" at the Cooper Park Community Center on Kingsland Ave.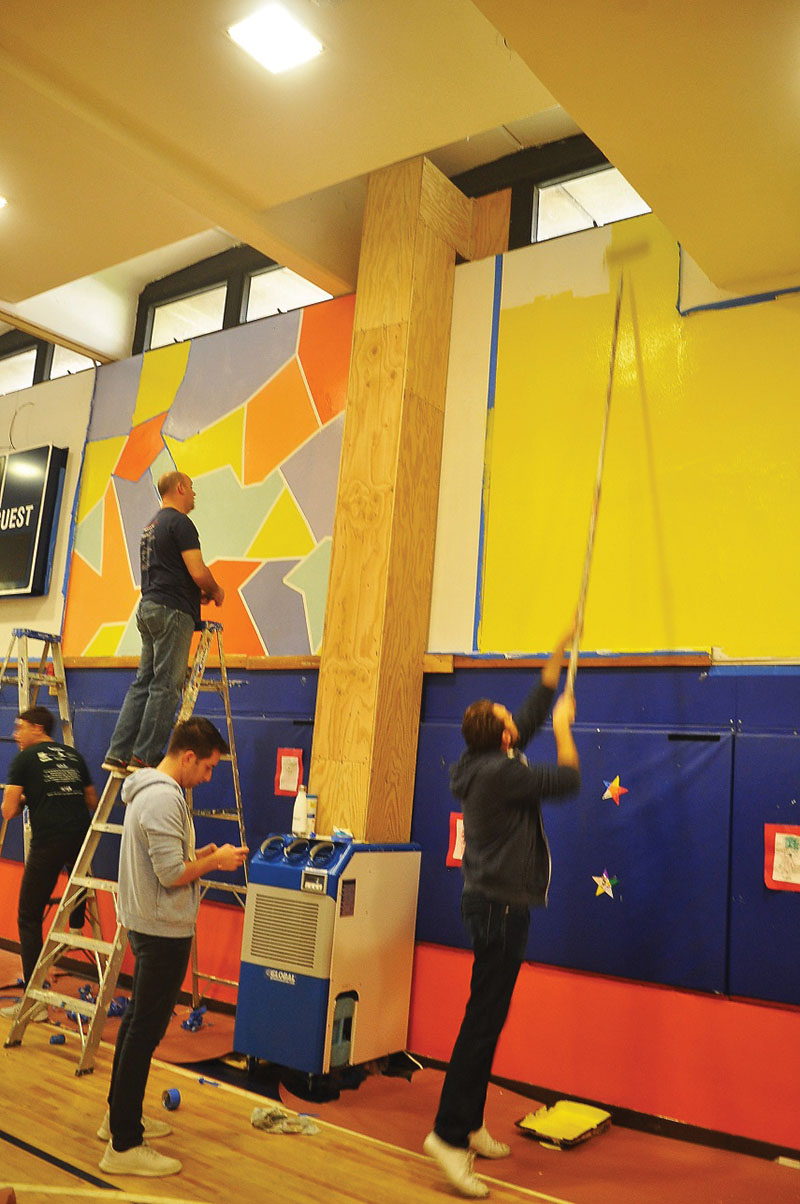 Habitat NYC's "A Brush with Kindness" program consists of multi-day projects of painting, planting, or doing light "fix-up" work in all five boroughs at community centers and low-income affordable cooperatives. This work saves tenants and community centers thousands of dollars, and brightens the spaces, breathing new life into existing housing and community centers.
A Brush with Kindness is part of Habitat NYC's Construction Preservation Services (CPS) program. This long-term, multi-generational housing affordability program is implemented at cost to shared equity co-ops, and other for low-to-moderate-income residents. A Brush with Kindness is working parallel with CPS, as a building level painting, minor repair, and beautification program.