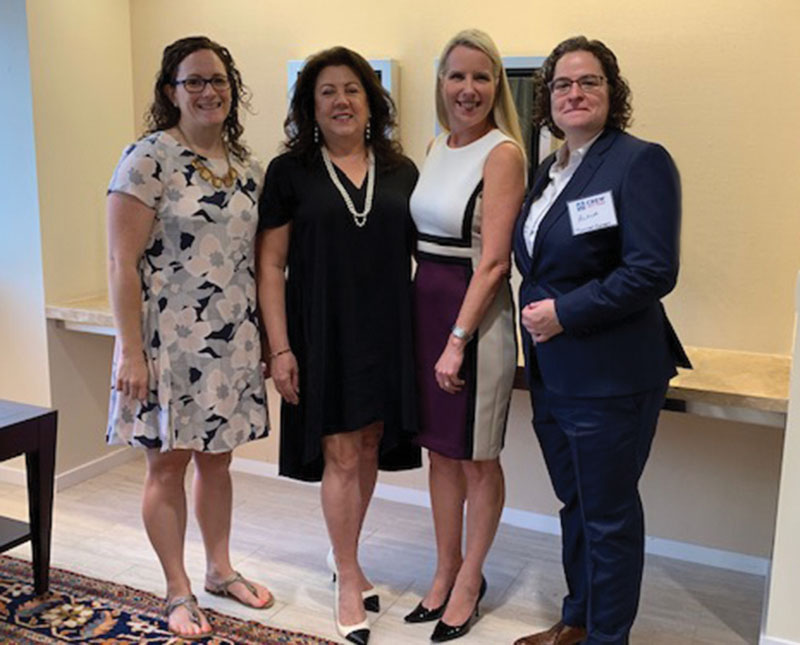 New York, NY This summer, CREW (Commercial Real Estate Women) New York provided a series of events meant to bridge chapters and create opportunities to learn from women at the forefront of the real estate industry. The "Leading Ladies of Real Estate," a series of intimate events at Akerman LLP's New York offices, CREWNY brought together three extraordinary featured speakers: Karen Backus of U3 Advisors, Margaret Anadu of Goldman Sachs, and Jennifer Stewart of JPMorgan Chase & Co.
The discussions covered the paths these three trailblazers took to get to their current roles, the challenges faced by entrepreneurial women in a male-dominated field, the importance of maintaining connections, supporting the professional development of employees and team members, and committing to a standard of excellence.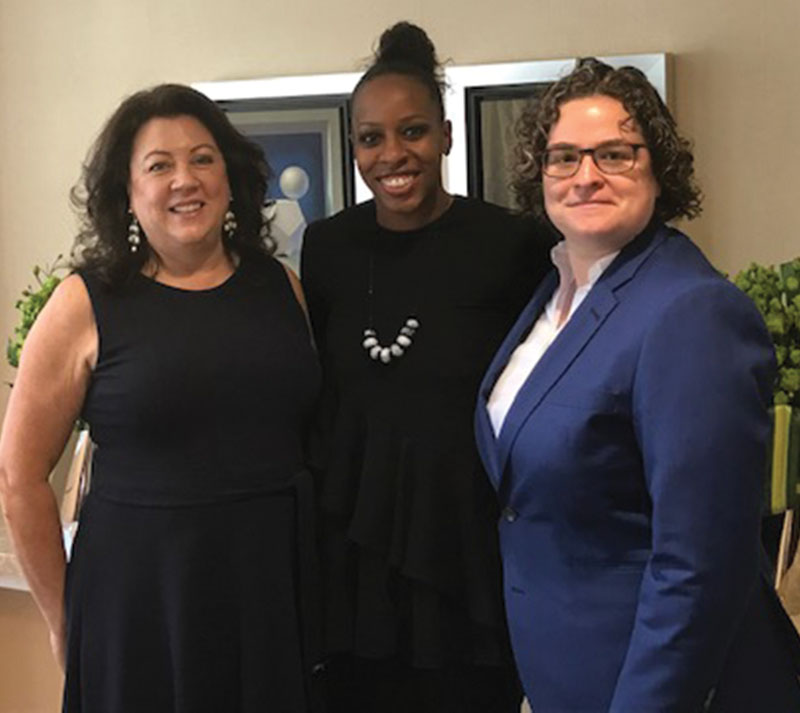 Backus serves as principal & co-founder of U3 Advisors with 35 years of experience in real estate and economic development. She provides strategic advice and leadership to client engagements in U3A's New York City office, working primarily with colleges and universities. Backus also plays a leading role in business development and represents U3 Advisors at conferences and other meetings. She reflected on how her experiences with sexist bosses and colleagues motivated her to build her own business, employing her understanding of nonprofit organizations' missions and her ability to communicate on their behalf to the architects, brokers and else anyone involved in the building process. "The best way to market yourself is to do great work," Backus said.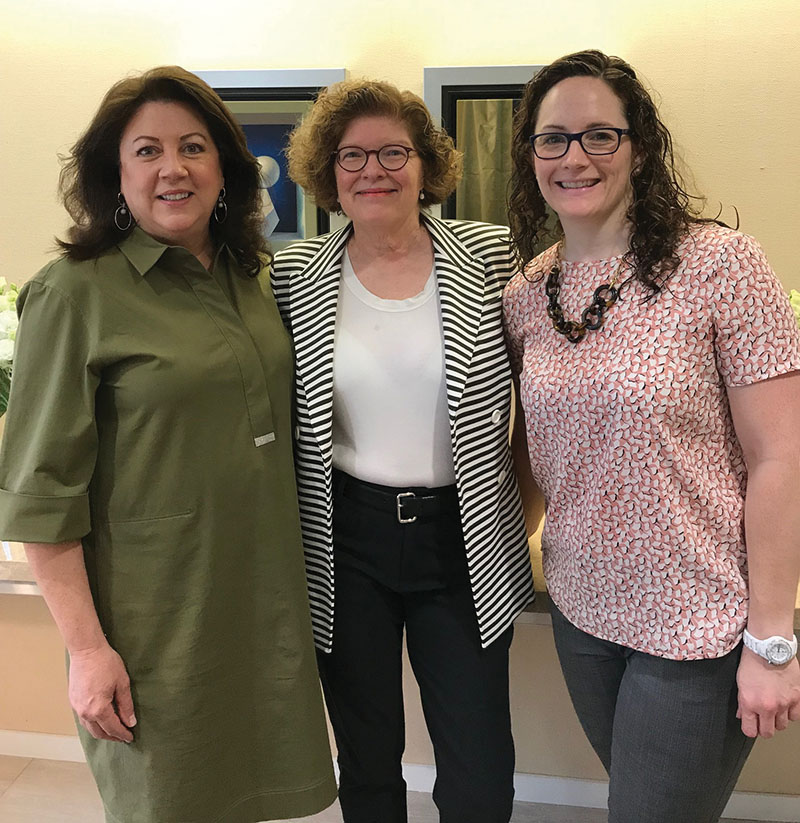 Anadu is head of the Goldman Sachs Urban Investment Group (UIG), a domestic investing and lending business that provides capital to real estate projects and social enterprises. UIG commits more than $1.4 billion annually to community and economic development investments, benefiting underserved communities and serving as a catalyst in the revitalization of distressed urban neighborhoods. Anadu serves on the Goldman Sachs Bank USA Management Committee. She addressed the importance of local partnerships, including integrating small businesses and community organizations in her work with Goldman Sachs Urban Investment Group. "We have to build infrastructure in a way that creates more equal access to opportunity," Anadu said.
Stewart is the global head of client management for JPMorgan Chase and is responsible for managing the firm's line-of-business client relationship with Global Real Estate across 500 properties worldwide, comprising over 50 million s/f with an annual operating budget of $2.2 billion. Stewart is a member of the American Institute of Architects (AIA), Women's Bond Club, CREWNY and Urban Land Institute (ULI). She is also an active member of WX (New York Women Executives in Real Estate) and has served on the Executive Board. She discussed staying on top of trends and keeping in touch with others in the field.
"In order to stay ahead, I make sure I'm in the thick of it–I volunteer, sit on boards, reach out to others in the industry and stay current by taking classes and reading up on current events and innovative trends in the industry," Stewart said.
The three talks provided CREWNY members with time to network and share ideas among themselves, as well as to meet and learn from these industry leaders.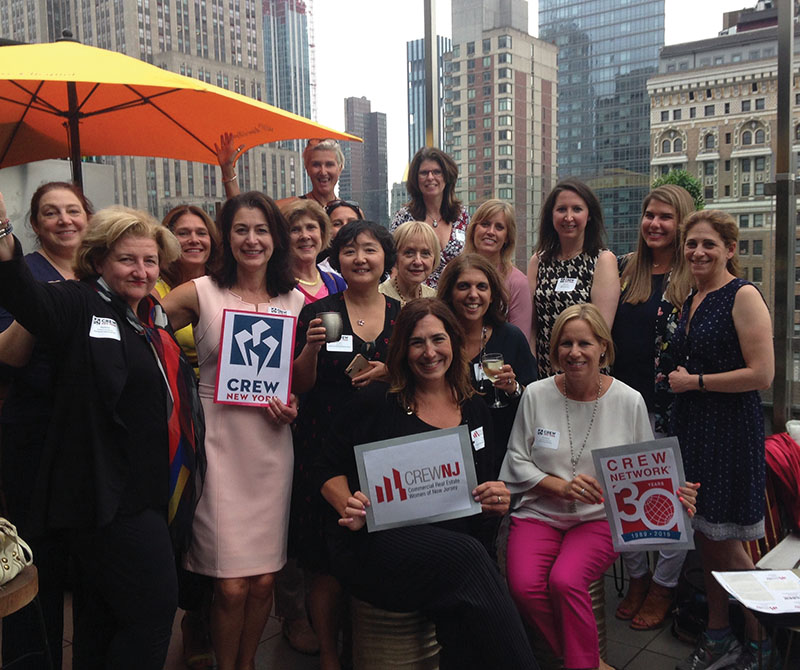 Earlier in the month, CREW New York and CREW NJ members attended the first CREWNY + CREWNJ Cocktails Event. Event attendees included CREW Network director, Christine Chipurnoi MS, CPCU, RPLU; CREWNY director Betty Castro; CREWNY past president Michele O'Connor; CREW NJ president Tara Carver; CREW NJ past president Jennifer Mazawey Vinosky; sponsors CREWNY director Michelle Bernstein and CREWNY member Sandra Gaurin; and special guest CREW Houston member Christina Capowich Shamaly.
A dominant force for women real estate professionals in New York City, CREWNY has long been a leader in networking, education and community outreach. As a chapter of the CREW Network, CREWNY provides its members with direct access to more than 10,000 commercial real estate professionals in more than 70 major global markets.