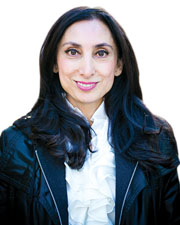 Name: Hilly Soleiman
Title: Director
Company Name: Besen Partners
What is your favorite motivational quote?
"You make your own luck by hard work, consistency and perseverance."
What books, blogs, podcasts, resources or influencers would you recommend to women?
Anything and everything you can get your hands on to read. I learned most by talking to owners!
How do you hold your own in a negotiation?
Knowledge and confidence.
What is the best advice you have received, and who was it from?
"There are no friends in real estate" ~ Mike Besen
What recent project or transaction are you most proud of?
4468-4474 Broadway, New York, N.Y.