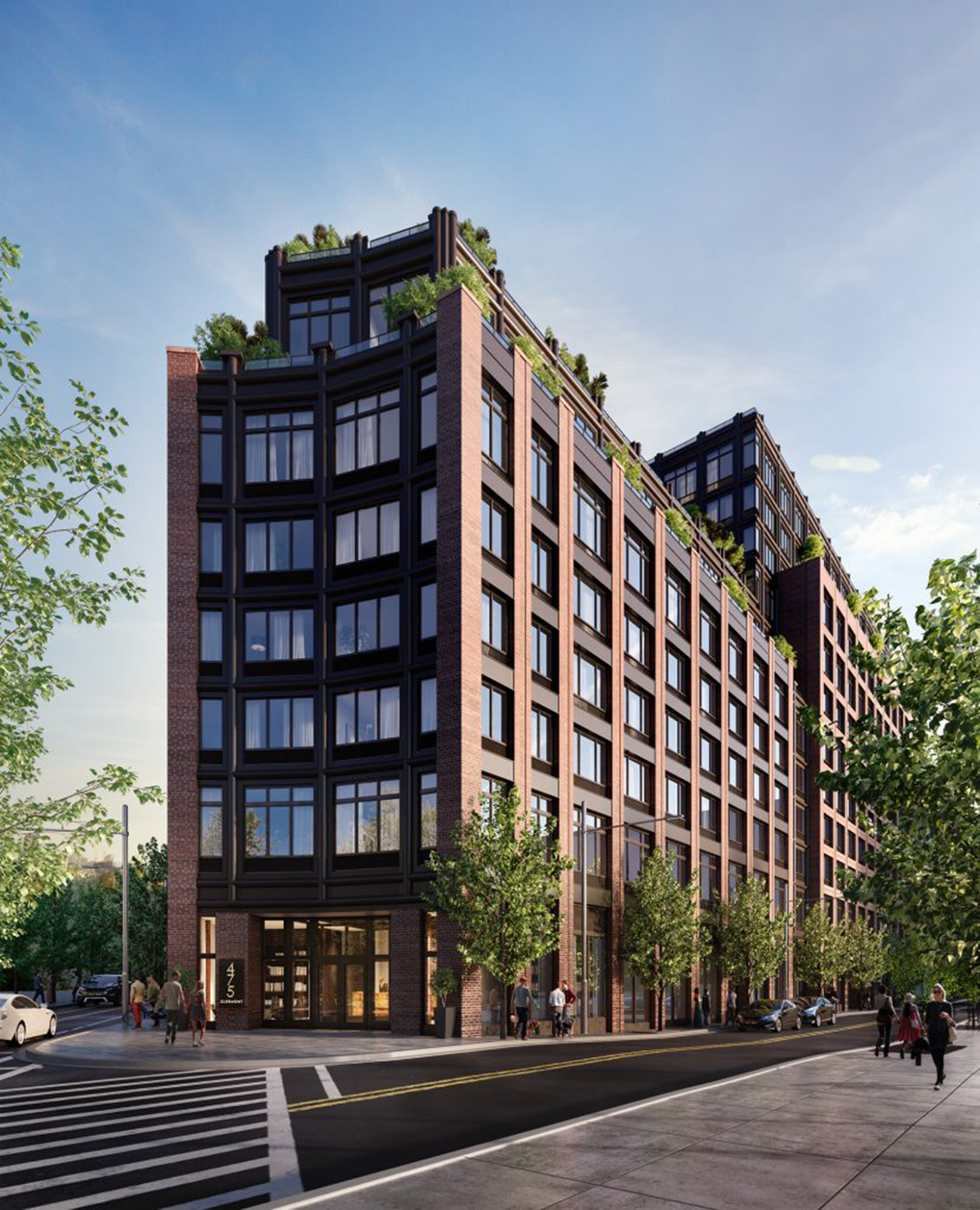 Brooklyn, NY BCG and RXR Realty have celebrated their first TCO at 475 Clermont. The architect for the project is Aufgang Architects. RXR's 363-unit, 12-story, 400,000 s/f residential and retail property is located in Fort Greene. This initial TCO comes one month ahead of schedule, and will allow turnover and occupancy two months earlier than originally planned. The project is scheduled to be completely turned over later this year.
"The project continues to be a success from many perspectives despite several challenges, and could have only been realized as such, as a result of BCG's Motto – Full Clientele Satisfaction and Partnering, and the collaboration of the entire project team and stakeholders," said Everard Martin, president of Broadway Construction Group.
In close proximity to the BAM Cultural District, the Barclays Center, Downtown Brooklyn, Prospect Park, the Brooklyn Museum and the Brooklyn Botanic Garden, 475 Clermont will appeal to those who seek a live-work-play lifestyle.
The property offers first-class amenities, including a fitness center, rooftop terrace and outdoor movie screen. With unparalleled transportation accessibility, it is a quick 20 minute commute to Wall St. and 30 minutes to Midtown Manhattan by public transit.