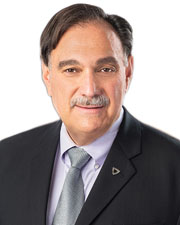 We have returned from the national Self Storage Association Spring Conference and valet storage continues their market penetration.
Our SVN Storage Realty self storage team just completed a very successful three days of "meet and greet" with many of the national and regional VPs of real estate at our Hospitality Suite at the Gaylord National Resort in Washington, D.C. last week. Our SPG team covers a territory from Boston to Washington, D.C. with sales and consulting of existing facilities, development of land and/or buildings for conversion to self storage and joint ventures. This is very much a relationship business and our reputation of integrity and transparency is well documented over the years. Our team of seasoned veteran advisors collaborate with each other in the true spirit of SVN Commercial Real Estate Advisors to win the assignment and get to the finish line on behalf of our clients.
One of our consulting assignments this past three years was Iron Mountain. With over 600 locations in all of the major markets across the United States plus operations in Central and South America, the company wanted to explore the idea of utilizing many of their warehouses for all or partial conversion to self storage. It turned out not to be such a good idea for several reasons, but what the company did do was to enter the valet storage market by purchasing a single operation by the name of Box Butler in New York City about two years ago. It seems that the valet storage business may be more to their liking since Iron Mountain released a press release that week stating that they are investing an additional $30 million into the business and are going to expand into 24 other markets across the country. Iron Mountain has now invested $103 million into the venture.
This is a significant investment in capital and in resources for Iron Mountain to see if they can leverage their existing infrastructure and delivery system to make the venture profitable.
Another question to be answered, "Is this valet service creating new opportunities in the self storage industry, or is this a serious competitive threat, chipping away at the self storage industry business by giving the consumer a less expensive alternative to self storage in the major cities across the United States?
Nick Malagisi, SIOR, is the national director of self storage at SVN | Commercial Real Estate Advisors, Buffalo, N.Y.