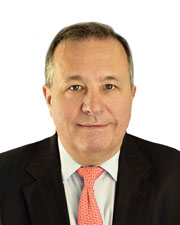 Name: John Barrett
Title: Sr. Vice President and Managing Director of Investment Sales
Company Name: RM Friedland
Year that you entered your current field? 2004
List up to three CRE organizations that you are currently a member of:
Building & Realty Institute – Apartment Owners Advisory Council,
President Commercial & Investment Division - Hudson Gateway Association of Realtors,
BCW – Business Council of Westchester
What do you consider to be your greatest professional accomplishment in the past 12 months?
Starting the Investment Sales Division at RM Friedland and being able to bring in such strong talented brokers. RM Friedland has a nearly 50-year track record in sales and leasing of industrial and retail and office property types. In the last year we have listed over $100 million in investment sales product.
Who or what do you attribute to your success?
Treating everyone equally and with respect. Today's super is tomorrow's owner.
What advice can you offer to someone who is interested in a career in your industry?
Start young, keep your head down and your eyes and ears open. Put everyone you meet in to your contact list and keep in touch with as many as you can.
If you have a mentor, who is it and how have they influenced your personal & professional growth?
Arthur Landis, he was my first boss in high school, and he taught me the value of hard work and the rewards that come from it, both professionally and personally.
What was your favorite thing to do as a kid?
Play baseball, it is ironic that I am writing this on Opening Day. Let's go Red Sox.