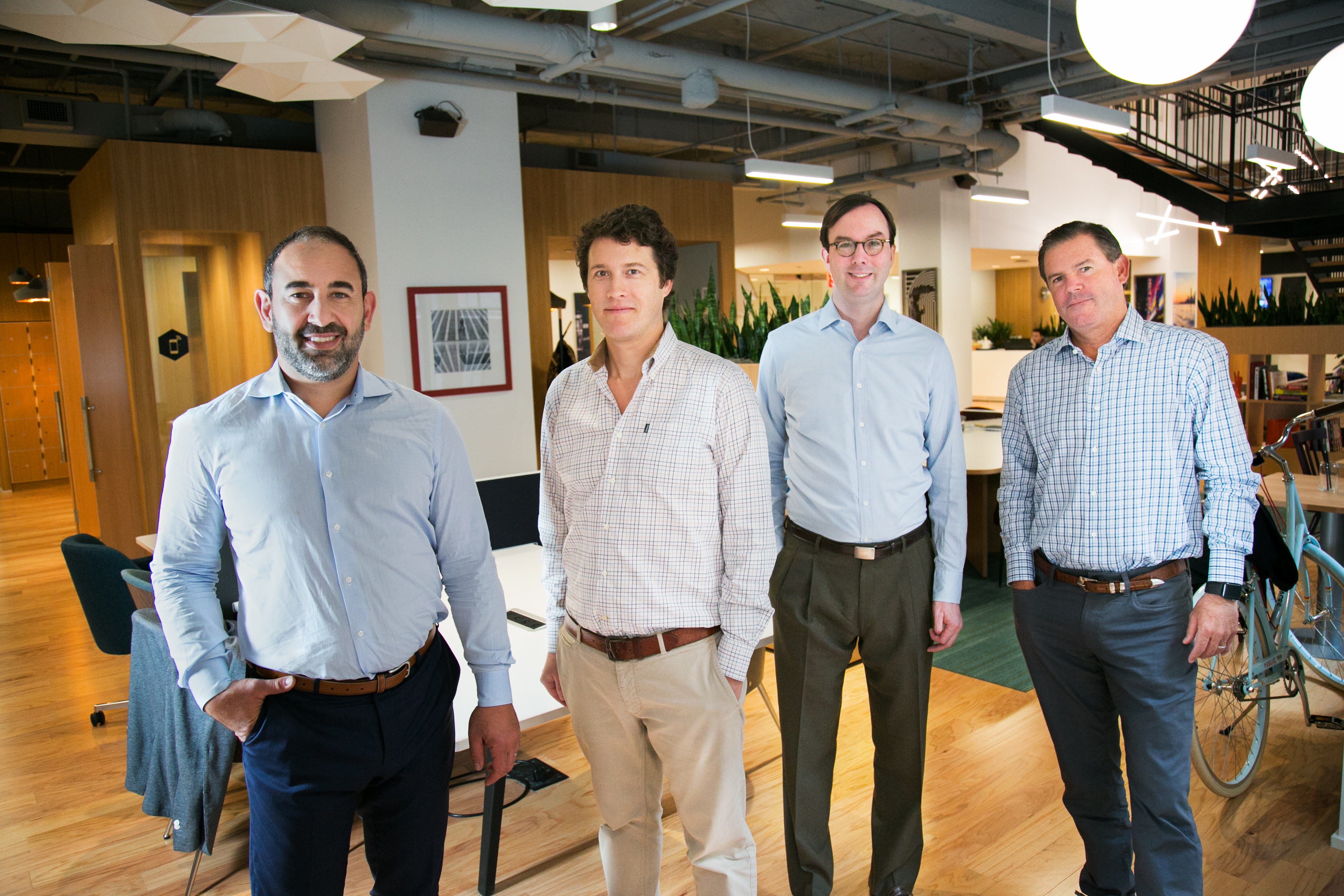 New York, NY Biproxi, the online platform for middle-market commercial real estate sales and leasing, launched today. The site, which has secured seed funding from prominent real estate professionals and private equity investors, caters to the largest and most underserved segment of commercial real estate – the middle market.
Biproxi was founded by industry veterans Gordon Smith, Yan Khamish, Carrington Guy and Thatcher Milholland, who recognized the pain points felt in the middle market – defined as sales transactions under $25 million and leases under 50,000 square feet – which accounts for roughly 70 percent of annual U.S. CRE transaction volume. The team built Biproxi as a cost-effective online platform that would reshape the way commercial real estate is listed, marketed, bought and leased.
"While a lot of attention is paid to the top brokerage firms and trophy properties in gateway cities, the reality is that the majority of CRE professionals are focused on the middle market," said Gordon Smith, Biproxi's CEO. "Middle-market deals are generally conducted offline, and the prospective buyer pool is large and diverse, which makes it difficult to identify all qualified buyers through traditional marketing and networking methods alone. Biproxi's platform ensures deals are exposed to the widest possible buyer audience."
Biproxi's key differentiators are:
? A listing and discovery process that is free, with superior analytics and no subscription fees;
? A marketing services platform with fees that are 75 percent lower than the nearest competitor;
? Primary focus on the market with highest need – the middle-market CRE broker;
? Proprietary technology to verify listings, buyers, sellers and tenants
Industry organizations already partnering with Biproxi include AREAA, CCIM, NAIOP, NAR, and SIOR. The company's national brokerage partners — those that are placing all their listings on Biproxi — include Capital Pacific, Coldwell Banker Commercial, CORFAC International, The Kase Group, Lee & Associates, Paramount Lodging Advisors, RE/MAX Commercial, Sperry Commercial, SVN Commercial Real Estate Advisors and TCN Worldwide as well as mid-size and smaller firms throughout the U.S. Carrington Title Services will be Biproxi's title partner.
Biproxi also has a Broker Council comprised of leading individual investment sales and leasing professionals, who are also seed investors in Biproxi. Brokers on the council hail from Biproxi's aforementioned national brokerage partners as well as international real estate brokerages Newmark Knight Frank, Marcus and Millichap, Colliers and Avison Young.
The CRE Industry's First Free MLS
At launch, Biproxi rolled out "Biproxi Listings," CRE's first free, national listing site in the U.S., which already has more than 40,000 sale and lease listings. The free service also provides detailed dashboards to help brokers seamlessly market their properties, and a data vault that allows them to showcase due diligence materials securely and confidentially. To provide the highest level of quality, Biproxi pre-verifies listings, ensuring that potential buyers and tenants only access legitimate offerings. The platform includes a suite of a la carte marketing solutions, including professional photography and drone videography, helping to supercharge brokers' marketing efforts and drastically reduce the time spent on collateral creation.
Expanding the Pool of Buyers and Tenants, All Online
"Biproxi Marketing Services," Biproxi's online marketplace, is an entirely online platform through which professionals are able to buy, sell and lease commercial properties. Currently being used by a select group of brokers on an invitation-only basis, Biproxi Marketing Services is designed to enhance the existing sales process for all parties, leveraging technology to bring efficiency and transparency to the process. In addition to pre-qualifying buyers, Biproxi Marketing Services intelligently identifies targeted investors for a given property, and offers the ability to transact entirely online. Biproxi Marketing Service's fee structure is also significantly more broker-friendly than competing platforms.
"By its nature, real estate's middle market has always been opaque, and we created Biproxi to provide sellers with more certainty about a buyer's identity and ability to transact," said Smith. "This level of transparency will also result in deals being closed in a more efficient timeframe, which will benefit all parties. By bringing together the listings and sales platform and providing this added level of assurance, we will improve closing rates across the industry. It's gratifying to see the buy-in we've already received from industry veterans at launch."
Leveraging proprietary technology and relationships with data providers, Biproxi pre-vets all property listings and participants, bringing newfound transparency to property ownership and potential investors. The platform also provides brokers with real-time visibility into buyer interest, enabling them to see which brokers, investors and tenants have viewed the offering or downloaded due diligence materials.
"As we developed the platform over the past few months, we received incredible feedback from members of the industry, which enabled us to ink partnerships with major brokerages and launch with an extensive collection of sales and lease offerings," said Khamish, Biproxi's chief commercial officer. "With the most comprehensive collection of national listings, and a tool to help identify additional buyers in Biproxi Marketing Services, brokers across the market will benefit from our end-to-end ecosystem."
In addition to its leadership team, Biproxi has an Advisory Board unequaled with its peers, which is comprised of senior technology and real estate professionals. Advisory Board members include Michael Beckerman, CEO of CRETech; Mark Bradley, former President and co-founder of Nextag; Dr. Peter Linneman, principal of Linneman Associates and former professor at the Wharton School of Business at the University of Pennsylvania; John Nicholas, former EVP of Technology at Auction.com; Rick Sharga, former CMO of Ten-X; Kevin Shtofman, National Technology Lead – US in the real estate practice of Deloitte Consulting, and Kelly LeValley Hunt, Global VP of Sales at BlockApps.