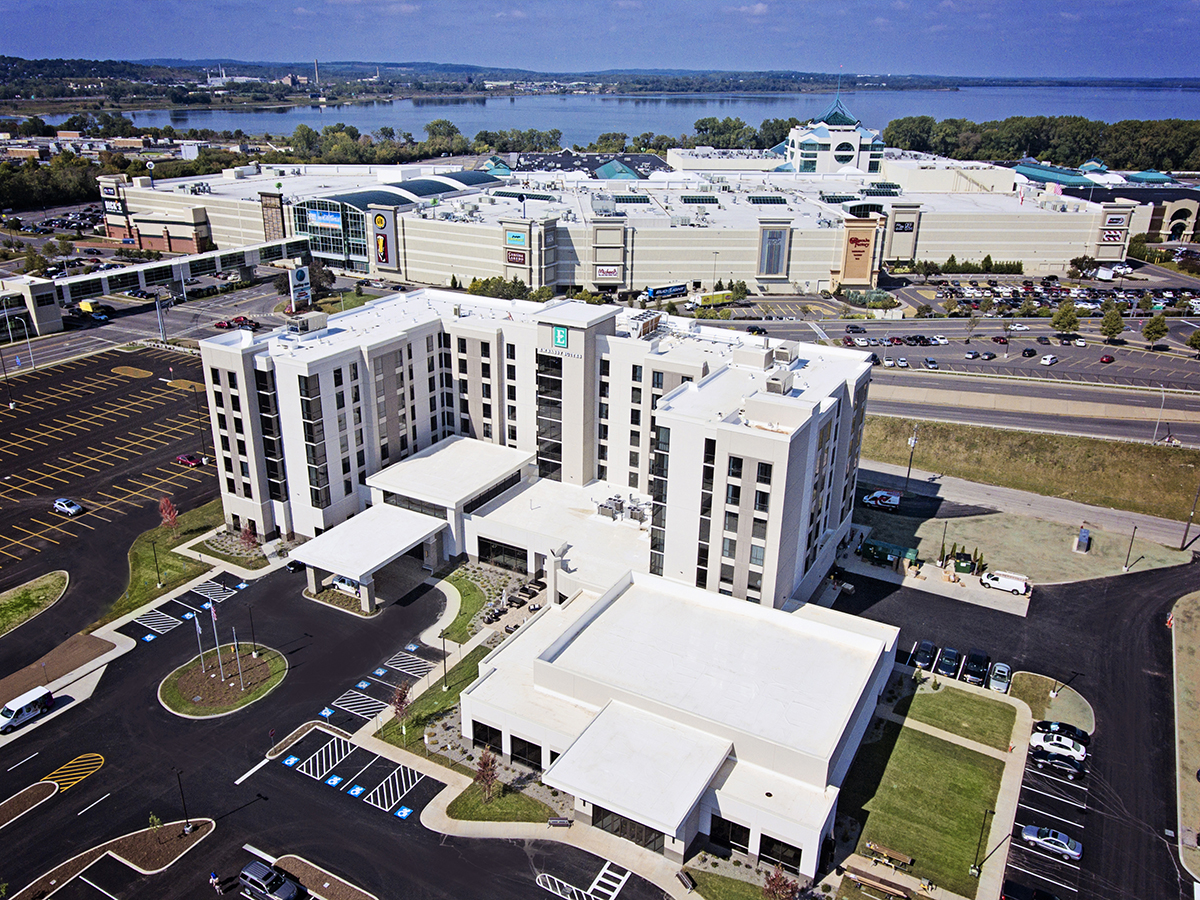 Syracuse, NY Pyramid Management Group has been recognized as the 2017 "Developer of the Year" by Hilton. The award was given at the New York University hotel conference and celebrates Hilton owners achieving excellence in guest experience and business performance.
"We are incredibly honored to be recognized by the Hilton brand for continuing to diversify our portfolio with hospitality to enhance the guest experience," said Stephen Congel, CEO, Pyramid Management. "Our centers are tourism destinations and hospitality is a natural progression of our diversification into non-traditional. We're excited to continue building hotels across our portfolio and integrating them with our shopping centers to meet the needs of today's travelers, tourists and trends."
Pyramid is set to open its second hotel in the course of just over a year. Pyramid's first hotel, a 209-room Embassy Suites by Hilton located on-site at its flagship Destiny USA property in Syracuse, opened in September of 2017. Pyramid's second hotel and first dual-branded Homewood Suites and Tru hotel is scheduled to open later this year on-site at its Crossgates Mall in Albany.
The Development Awards recognize the passion, creativity and innovative spirit of Hilton developers that are committed to quality projects, meet or exceed brand standards and have an impact on the local community. Winners are selected by the Hilton Development team based on distinct criteria such as, total number or quality of hotels developed and in operation, commitment to quality of projects, impact on local community and early adoption of newer brands.