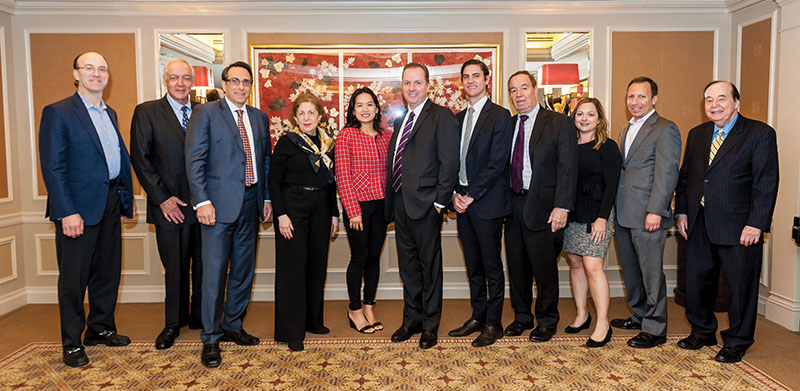 Manhattan, NY An expert panel discussed "Foreign Real Estate Investment in New York" June 5th at the B'nai B'rith Real Estate unit monthly luncheon meeting at the Cornell Club.
Guest panelists were Julie Pham of Corcoran, Michael Romer of Romer Debbas, Dylan Pichulik of XL Real Property Management, and Michael Zukerman of Warshaw Burstein.
Among those in attendance were B'nai B'rith board members Joel Breitkopf of Alchemy Properties, Gerald Morganstern of Goetz Fitzpatrick, Stuart Eisenberg of BDO, Lydia Sklar of Sklar Realty Group, and B'nai B'rith board members Dana Moskowitz of EVO, Jeffrey Mitzner of First American Title and Harry Zlokower of Zlokower Company Public Relations.