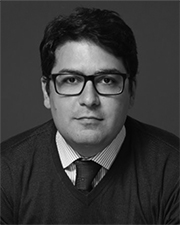 New York, NY Ben & Jerry's signed a 10 year lease at the 800 s/f basement store at 24 St. Marks Place. This is the only Ben & Jerry's store below midtown. (There are only two others in Manhattan; one at 104th St. in Harlem and another at 200 West 44th St. in Times Sq.)
"This is a welcome addition to the Lower East Side, said Oxford Property Group's Marcus Magarian, along with Clell Tickle of Oxford Property Group, who represented the landlord, Lawrence Beame, the great-grandson of former NYC mayor Abraham Beame. Mike Antkies of Lansco Corp., represented Ben & Jerry's, a subsidiary of Unilever.
The asking rent is $150,000 a year.
"We also solicited Ben & Jerry's directly and they put us in touch with the franchise owner," said Magarian. "It was an amazing deal...from the minute we showed it, there was great interest in the property that took a long time to close because of all the red tape."
"But it was worth the wait for all of us and the community will benefit with great ice cream just in time for summer days," added Tickle. "I have been in the store and seen the long lines."
The space was a former Caffe Bene, a South Korean coffee chain company that went bankrupt in 2016.
"We called over a hundred dessert/coffee houses to get another tenant for the space and got lucky with Ben & Jerry's," added Magarian.