On April 25, 2018, The Bronx Manhattan North Association of Realtors (BMNAR) hosted its 94th Annual Banquet. The black-tie affair is a major networking event that attracts the Who's Who in the real estate industry. This writing is to further highlight the recipient of this year's Heritage Award. The Heritage Award was created in 2011 to pay special recognition to a firm or company active in the real estate industry for multiple generations. The 2018 Heritage Award was presented to Tryax Realty Management Inc. It's my pleasure to introduce the founder of Tryax, Michael Schmelzer, and his son, Matthew Schmelzer.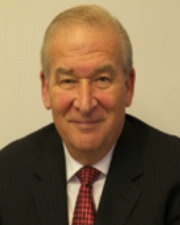 Michael Schmelzer is the founder of Tryax Realty Management, Inc. (Tryax). Tryax owns and manages a large portfolio of properties in the Bronx and Manhattan. Under Schmelzer leadership, Tryax has been active in the development of high quality middle income housing since the early 1970's. Among its other accomplishments, Tryax was one of the earliest companies selected to participate in Private Ownership Management Program (POMP), where they renovated and restored over 1,500 residential units in cooperation with a few city agencies. Tryax is based in Great Neck with additional offices in Manhattan and Bronx, Tryax has a highly qualified work force.
Schmelzer's accomplishments and commitment to the real estate industry are widely known. Nationally, he has served multiple terms on the National Association of Realtors (NAR) Board of Directors and its Executive Committee. He also chaired NAR's Federal Housing Policy Committee, the Political Appointment Task Force, and the Insurance Task Force. In 1992, Schmelzer served as Committee Liaison to NAR's Government and Political Relations Group and in 1991, he chaired the association's Legislative Committee. He chaired the Realtors Political Action Committee (RPAC) in 1989. He also has served as NAR's regional vice president for the states of New York, New Jersey and Pennsylvania and vice president of NAR in 1998 and 2003. Schmelzer was recognized with the Distinguished Service Award in 1999. He was also selected as one of the 25 most influential Realtors in America by the 1.1 million member NAR. In 2002, Schmelzer was inducted into the NAR's RPAC Hall of Fame.
At the state level, Schmelzer was named the Realtors Active in Politics Member of the Year in 1991. He served as president of the New York State Association of Realtors in 1983, and was chosen "Realtor of the Year" by the state association in 1987. He has chaired the state Realtors Political Action Committee and Legislative Committee. At the local level, Schmelzer was president of the Bronx Board of Realtors in 1975 and 1976. He was honored as local "Realtor of the Year" in 1975 and 1977.
Schmelzer has served on the New York secretary of state's real estate advisory panel and the governor's task force on mortgage banking. He is a member of the executive committee of the Rent Stabilization Association (RSA) and is a director of the Bronx Realty Advisory Board (BRAB). Schmelzer was a member of President Clinton's HUD lead-based paint task force and governor Cuomo's advisory council on lead poisoning prevention and of mayor Dinkin's lead paint advisory committee. He has served in the Village of Kensington's Zoning Appeals Board and its Architectural Review Board. Schmelzer holds a Bachelor of Science degree in economics from New York University.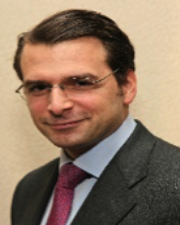 Matthew Schmelzer has been affiliated with Tryax since 2001. In his capacity as president, Matthew is the senior decision maker in all aspects of the company's business. Prior to joining Tryax, Matthew was an executive at ING Realty Partners, a real estate opportunity fund based in New York. His responsibilities included overseeing a portfolio of hotel, retail, and office assets in the U.S. and Canada. Previously, Matthew also was employed by JP Morgan Investment Management where he participated in the acquisition and asset management of seven million s/f of office, industrial, and retail properties in the U.S.
Matthew was raised in Long Island, and is a graduate of The Johns Hopkins University ('93), and received his MBA from the Leonard N. Stern School of Business at New York University ('97). In addition to his professional achievements, Matthew serves on the board of directors of the Rent Stabilization Association (RSA) and the Community Housing Improvement Program (CHIP), is a past-president of the Bronx-Manhattan North Association of Realtors (BMNAR), is a trustee of the New York State Association of Realtors (NYSAR) Political Action Committee and is 2nd vice president of the Bronx Realty Advisory Board (BRAB).
Matthew was the 2011 associates co-chair of the American Friends of the Israel Philharmonic Orchestra (AFIPO) Annual Benefit and also has served on committees of several other charities. He lives with his wife and son in New York.
Join us in congratulating our 2018 Heritage Award winner, Tryax Realty Management Inc.!
One last thing: "A Night with the Yankees" is scheduled for May 10th where they will take on their arch rivals–the Boston Red Sox. For tickets to the game and sponsorship opportunities, contact Janine Mosher at 718-892-3000.
Eliezer Rodriguez, Esq. is the chief executive officer of The Bronx-Manhattan North Association of Realtors, Bronx, N.Y.