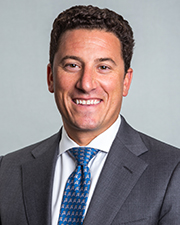 Manhattan, NY According to Meridian Investment Sales, the commercial property sales division of Meridian Capital Group, the firm has been retained exclusively to handle the sale 74 Grand St., a development site in the of SoHo neighborhood. Senior executive managing director David Schechtman, managing directors Lipa Lieberman and Abie Kassin, vice president Jason Goldy, and director Scott Burk, are representing the seller in this transaction.
74 Grand St. is a development site with 25 ft. of frontage on one of the landmark neighborhood's most well-known streets. Zoned M1-5B, the development site has more than $1.8 million in structural fortification and offers investors or users the opportunity to capitalize on demand and neighborhood fundamentals. Development options include a mixed-use condominium building with ground floor retail or a boutique office building.
SoHo is the city's fashion hub with no shortage of trendy destinations for shopping, dining, and entertainment. The neighborhood features historic charm with cast-iron architecture, cobblestone streets, and lofts and art galleries. The property is accessible via the A, C, and E subway lines, the N, Q, R, and W subway lines, and the 1 subway line at Canal St.