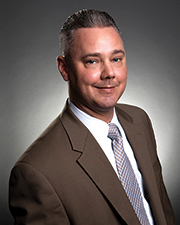 East Syracuse, NY After nearly 60 years spent serving New York State, Longley Jones is expanding its repertoire under new leadership.
Longley Jones Management Corp. is a real estate company founded in 1958 by Alan Longley and Colby Jones. In July of 2015, previous owner Carlyle Smith passed away at the age of 87. In the wake of his passing, CFO Ronald Mucci assumed a leadership role in the company, providing stability and direction. Mucci has purchased Longley Jones Management Corp., becoming president and CEO.
Mucci plans to expand and diversify Longley Jones by adding several divisions which will work together to provide a complete list of real estate services. The most immediate of these additions will be: Real estate brokerage, development and energy management.
The real estate division will include commercial and residential aspects and will be led by Andréa Bucci, energy management will be led by Margaret "Peggy" Gans, and development will be led by Robert Nickels.
"Since Ron took charge I have seen a steady increase in efficiency and overall effectiveness," said vice president Steven Nickels, a 36 year veteran at Longley Jones.
"My goal is to create a multifaceted organization by bringing together strong, skilled and knowledgeable individuals," said Mucci when asked about his vision for the company.
Mucci is a graduate of Syracuse University with a background in real estate, accounting and finance. Prior to working at Longley Jones, he served as CFO of other real estate, development and management companies.