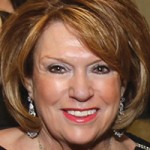 Kathy Zamechansky, KZA Realty Group
Name: Kathy Zamechansky
Title: President & Broker
Company Name: KZA Realty Group, Inc.
Email: [email protected]
Years in real estate: About 35
Year Founded: 1998 
URL: www.kzarealty.com
Twitter @kzarealtygroup
Telephone: 718-829-5775 or 347-386-9454 (cell)
What real estate associations or organizations are you a member of?
President of The Bronx-Manhattan North Association of Realtors (BMNAR), Member of the Board of The Bronx Chamber of Commerce, First President & Member of the Board for The Bronx Overall Economic Corporation (BOEDC)
What recent project or transaction are you most proud of?
We are most proud of our recently acquired project with Riverbay Corp. in Coop City. We have been retained as their exclusive commercial brokers. We are very pleased to be a part of the revitalization of the commercial centers within the housing complexes but we will also work to bring new and exciting developments and retailers to the area.
What recent honor, achievement or recognition has meant the most to you and why?
My most recent honor is serving two years as the president of The Bronx Manhattan North Association of Realtors. I am proud to be the 6th woman and 57th president to serve such a prestigious organization that includes realtors, owners, management and other professionals. We have also had great success with our legislative breakfasts that allow us to bring Bronx issues to the attention of city, state and federal political leaders.
What have been some of the benefits of being a mentor or having a mentor?
I consider everyone that has been apart of my path a mentor. We should remember to learn even something small from everyone we interact with everyday. In terms of being a mentor, I may not pull out a chalkboard but it is my daily goal to set the right tone for my team and share my insights with some of my younger agents.
Who or what has been the strongest influence on your career and why?
Working with all of my talented colleagues has given me the opportunity to learn from some of the most successful people across NYC & NYS. I would say they have all influenced me in some way.
What time management strategies do you find to be the most effective for you?
A few things really help manage my time and my team's time. Most important of these are holding regular meetings that don't feel like a traditional meeting but a time where everyone on the team can share their new projects and update us on others. It is a great opportunity for my team to share ideas and maybe hear some things they have not thought of.