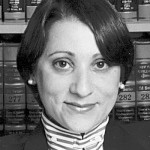 C. Jaye Berger, Law Offices of C. Jaye Berger
What recent project or transaction are you most proud of?
My most significant transactions recently were providing legal counsel on several different enormous co-op renovation projects on behalf of the buildings. They involved multi-floor apartments, selling portions of the building and relocating many building systems. I was able to advise on and help set the policy for the buildings, not only for the particular projects, but others in the future. It involved a detailed understanding of the construction process and insurance coverage issues; what buildings traditionally own and maintain and do not own and maintain; and how that might be changed by agreement with the shareholder, valued and sold. These were very satisfying projects to work on and be a part of.
C. Jaye Berger, Esq.
Law Offices of C. Jaye Berger
212 753-2080
110 E. 59th St., 22nd Fl.
New York, New York 10022