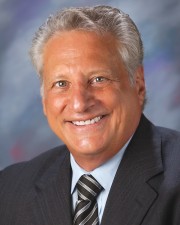 263 Merritt Avenue - Wyandanch, NY
Brentwood, NY Ralph Perna, executive managing director at Newmark Knight Frank, has brokered one $4.4 million sale and five leases totaling 165,400 s/f. The deals include the following:
• The $4.4 million sale of 75 Emjay Blvd., Brentwood. The 43,000 s/f building sold to Universal Door from Brooklyn. The seller was Michbi Door. Perna represented both sides.
• An 18,000 s/f lease at 1485 N. Clinton Ave., Bay Shore. The space was leased to Mark One Machinery. Perna represented Mark One and Kyle Burkhardt represented the master tenant.
• A 17,000 s/f lease to Michbi Door at 175 Marine St., Farmingdale. Perna represented Michbi Door and Dan Gazzola represented the landlord.
• A 32,000 s/f lease to Meglio 1 Corp. at 1140 Motor Parkway, Central Islip. The space was subleased from Whitsons Food and Perna represented both sides.
• A 94,000 s/f long-term lease to The Oil Depot at 263 Merritt Ave., Wyandanch. Perna and Dan Marcus represented the landlord and Frank Dean of Cleva Phillips represented the tenant.
• A 4,400 s/f lease to Bus Around Town at 1907 Rte. 110, Farmingdale. The large plot will be used for storage, service and offices. Both sides were represented by Perna.