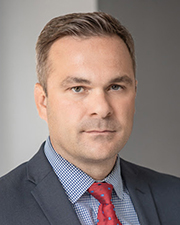 New York, NY Timothy Parlante has joined The Feil Org. as director of leasing, and will focus on the company's office properties in NY and on Long Island.
Over his 12-year career, Parlante has represented tenants and landlords in the office sector, establishing relationships with community leaders, residents and businesses that have resulted in new business opportunities, as well as such firms as Northwell Health, Merrill Lynch, Morgan Stanley, Wells Fargo, Edelman Financial Services, Wolters Kluwer, Xerox, Verizon, USAA, Convergint Technologies, and Endo Pharmaceuticals.
"Tim's strong tenant relationships and deep knowledge of New York and Long Island office trends will be a solid addition to our exceptional team," said Brian Feil, vice president of leasing. "We're delighted to welcome him to the company."
Prior to joining The Feil Organization, Parlante was a leasing agent with Long Island-based Damianos Realty Group, where he oversaw a large tenant roster, helping to bring the company's portfolio to nearly fully leased even as the portfolio territory expanded over the last several years. Previous positions include leasing roles with JLL, where he procured and represented more than one million square feet of property and landlord clients, as well as with Colliers International.
A Long Island native and avid skier and sports fan, Parlante lives with his wife and three children in Huntington. He is a graduate of Towson University.
"I'm thrilled to join a company with Feil's sterling reputation," Parlante said, "And looking forward to working on their various and multiple projects both in Manhattan and Long Island."