Name: David McLaughlin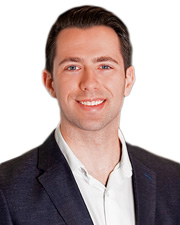 Title: Senior Associate
Company Name: Horvath & Tremblay
What recent project, transaction or accomplishment are you most proud of?
I am most proud of my growth over the past year. Being at Horvath & Tremblay was a huge step for my success, and it is just the beginning. Excited to see everyone in our office doing well and for us to keep growing.
What led you to your current profession?
I went to college to become a teacher, graduated with my degree, but towards my last semester I decided to get my real estate license and never looked back. I always had the drive to be successful, and I was always interested in real estate, so it was a perfect match.

Thanks for Reading!
You've read 1 of your 3 guest articles
Register and get instant unlimited access to all of our articles online.

Sign up is quick, easy, & FREE.
Subscription Options
Tags: