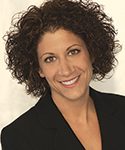 Nancy Erardi, NYCAN Builders
New York, NY NYCAN Builders has been recently formed, offering general contracting and construction management services in the tri-state region. The firm was founded by Nancy Erardi. The firm will be managed and operated by Erardi, president & CEO and Nicholas DeSarno, COO. The team has 55 years of experience within the construction and real estate industry.
Most recently, Erardi served as the vice president of Richter + Ratner, overseeing company operations. She has 21 years of experience in all aspects of the construction management process, including operations, estimating, purchasing, finance, marketing and business development as well as extensive experience throughout all building sectors. She is a proven commodity in developing, expanding and leading successful businesses servicing the New York tri-state region real estate client base. She has a demonstrated background of distinguished achievements and superior leadership qualities.
DeSarno will oversee firm field operations and project management. Previously, he was the founder and owner of O+D Builders for 16 years and SVP of James G. Kennedy & Co. for 14 years. DeSarno has  design build experience and managed $3 billion in construction projects throughout all construction sectors. Both Erardi and DeSarno are associate members of the AIA. 
Erardi's positive outlook and profound knowledge of the construction industry foster a productive environment for her project teams, extending to professional interaction with clients, architect and engineers and specialty trade contractors.
Clients will benefit from Erardi and DeSarno's participation on every project.
"We are excited to establish NYCAN Builders as one of the leading construction management firms in New York City, and we know our team's expertise, creativity and enthusiasm will position us as a trusted resource for our clients," Erardi said. "We are passionate and take pride in what we build and who we build it for and are dedicated to providing the highest quality client service."