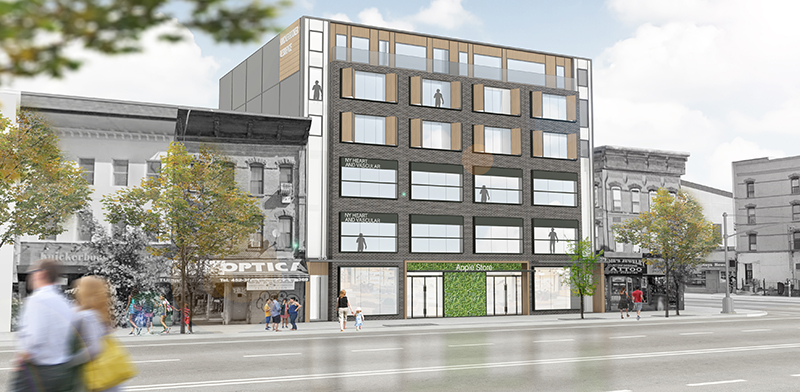 Brooklyn, NY Mojo Stumer has completed their design work at 373-379 Knickerbocker Ave.
This new mixed-use building is located in the Bushwick neighborhood. It includes ground floor retail, two floors of community facilities, and ten rental apartments on the 4th, 5th, and 6th floors. The ground floor retail entrances are highlighted by a projected wood frame, infilled with glass doors and a plated wall, with oversized display windows flanking either side.
The face of the building is clad in long-format grey brick, with large punched windows at the upper levels. Either side of the building is slightly recessed and clad in a translucent polycarbonate wall panel which carries full height and return across the recessed penthouse level.
Construction will start this summer. Mark Stumer, Joe Yacobellis, Mike Doyle of Mojo Stumer were the designers on the project. The general contractor on the project is Rockwell Developers.