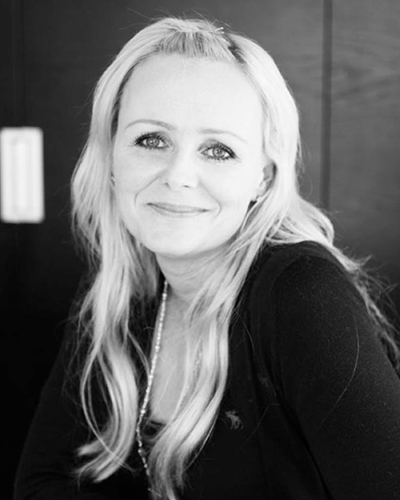 Washington, DC Interior design and advisory services firm MKDA continues its national expansion with the opening of a new interior design studio. The office will be headed by Kristín Aldan Guðmundsdóttir, Intl. Assoc. AIA, who joins MKDA as executive managing director.
The expansion adds to MKDA's geographic reach and positions the firm to provide its strategic, partnership-driven design services to current corporate and landlord clients with assets across the area as well as new clients.
"Our impactful work and partnership-level service has solidified our reputation and fueled our steady growth," said MKDA president Michael Kleinberg. "We look forward to providing new and existing clients with superior service in one of the nation's strongest urban markets while we continue to grow and expand upon our firm's rich history."
An interior designer and workplace strategist firmly rooted in the local market, Guðmundsdóttir was formerly a senior project designer at Gensler, where she led design projects ranging from large scale high-end law firms to smaller unique historic projects. Prior to her tenure with Gensler, she owned InnArk, a leading design firm in Iceland. Her experience in architecture and interior design comprises corporate workplace, retail, hospitality, showroom and residential projects.
"MKDA is uniquely qualified to serve the Washington, D.C. market," said Guðmundsdóttir. "The firm's history, culture and project delivery strength, coupled with my experience in the local market, and a strategic design vision that has been honed over the course of my career, will be a boon to space users across the D.C. Metro Area."
"Having partnered with ownerships and corporate clients across the New York Metro Area for over 60 years, we now look to grow our brand by opening offices in strong and stable markets like DC, which will also allow for cross-pollination between our studios and continued growth," said Kleinberg.
MKDA serves a diverse array of private and public companies nationwide. It has interior design studios in New York and Stamford, and an interior design and architecture studio in Miami that designs hospitality, retail, mixed-use and commercial buildings in the U.S. and the Caribbean.