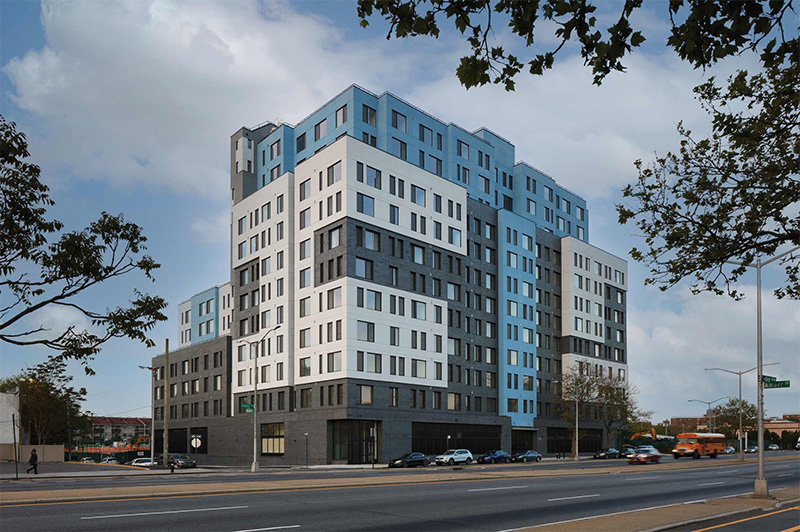 Brooklyn, NY Magnusson Architecture and Planning, PC celebrated the Phase I completion of its Linden Blvd. project for their client, Radson Development.
This 235-unit, 249,345 s/f affordable housing development with ground floor retail is first phase of the multi-building Linden Terrace project. The rezoned property resulted in increased density much of which has been concentrated along the very wide Linden Blvd. A mix of brick and panel material breaks up the massing and the two-tone colors add variation across the façade.
The three phase, mixed-use Linden Terrace will achieve a total of 500 units through an application of the city's Zoning for Quality Affordability code and follows a successful ULURP process through which the site was rezoned. The development will bring amenities, commercial space, and pedestrian activity to the South Ozone Park area.

Thanks for Reading!
You've read 1 of your 3 guest articles
Register and get instant unlimited access to all of our articles online.

Sign up is quick, easy, & FREE.
Subscription Options
Tags: