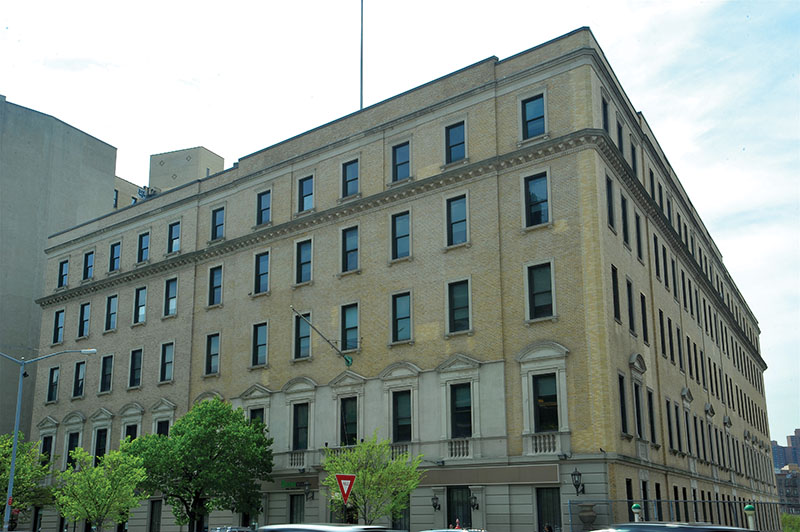 Bronx, NY James Houlihan, Bryan Houlihan, and Christie Houlihan of Houlihan-Parnes Realtors completed the placement of a $29 million first mortgage on the 222,637 s/f office condominium at 1775 Grand Concourse. The 10-year, non-recourse loan closed with a local bank at a fixed rate of 2.9%. The mortgage covers a commercial condominium interest in the 300,000 s/f building that shares ownership with Verizon. Verizon uses their two floors to house their central switching boards for all land lines in the borough. The borrower has converted the remaining six floors to an ancillary indoor parking garage on the first floor, and retail and professional office space on floors four through eight. Current tenants include Bronx Lebanon Hospital, Safe Horizons, Post Graduate Mental Health, and Special Citizens Futures Unlimited.
The borrower was represented in the transaction by Elizabeth Smith of Goldberg Weprin Finkel Goldstein, LLP and title was acquired by First American Title.
The property is owned by Sam Jemal of JJ Operating, Inc. and members of his family together with James Houlihan and members of Houlihan-Parnes Realtors, LLC. The property was acquired in February 2012 from Verizon and is the second large successful turnaround project engineered in the area by the Houlihan and Jemal families. Their initial project was the successful conversion of the vacant former Alexander's/Caldor's department store on the N/W corner of Fordham Rd. and the Grand Concourse into a multi-tenant retail/office building in 2001-2004. That project has been fully leased since its inception and has been a success, re-anchoring the Fordham Rd. and Grand Concourse business area.

Thanks for Reading!
You've read 2 of your 3 guest articles
Register and get instant unlimited access to all of our articles online.

Sign up is quick, easy, & FREE.
Subscription Options
Tags: