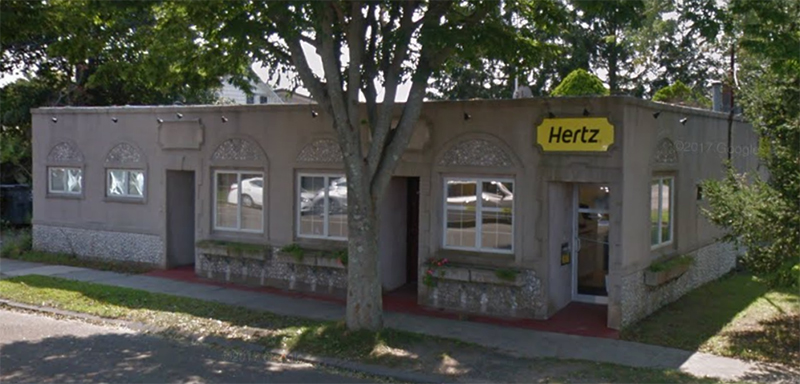 Southampton, NY Hildreth Real Estate Advisors purchased a commercial property at 59 Maple St. for $1.325 million that houses a Hertz Car Rental office, across from the village's Long Island Railroad Station.
The 1,828 s/f, one-story stucco building, built in 1965, was owned by Michael Cappelluzzo for the last 40 years. "With this longtime owner, this is a historic property, said Hildreth's co-founder David Shorenstein. "Opportunities like this hardly come around especially in Southampton. We were in the right place at the right time."
In addition to the Hertz Car Rental office, the building features two vacant offices, all with separate entrances and frontage facing the train station. According to Shorenstein, the seller and longtime owner also guaranteed six months of rent on the Hertz office.
Hildreth plans to renovate the building and rent the two offices to local businesses or seasonal tenants in search of summer offices.
Nest Seekers Sara Burack is the leasing broker for the two vacant offices.
"We have a very positive outlook on the Southampton office market—a town that offers a very desirable location for a lot of people—especially since COVID-19 with many more people moving out to Eastern Long Island," said Michael Gronenthal, Hildreth's head of Long Island acquisitons. "Southampton rents represent a strong value proposition for tenants because despite its affluence retail rents are still only $30– $50 per s/f which is in line with the rest of Long Island."
Hildreth's co-founder Jason Breitstone said his firm is positioned to close more Long Island deals. "Rents have normalized in the Hamptons, it's a good time to buy."