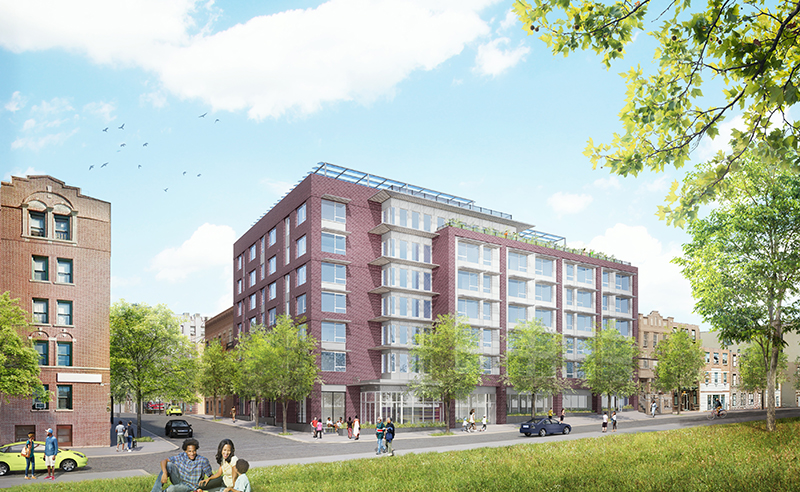 Bronx, NY Crotona Senior Residences, developed by HELP USA and SAGE, has broken ground, celebrating the first LGBT-friendly, low-income senior housing in the borough. The 84-unit apartment building will reserve 26 units for seniors who have been homeless. The $41.4 million development aligns with New York State's five-year Housing Plan to provide safe, affordable, and accessible housing while combating homelessness.
The development is across the street from Crotona Park and will feature an on-site SAGEcenter, social services, rooftop terrace, community garden, energy efficient construction, and renewable energy.
The project team includes: General contractor, Procida; architect, MAP; and MEP, Johnson & Urban.
Bright Power will help ensure long-term sustainability at Crotona Senior Residences. Integrating with the teams early on in the design phase, Bright Power is providing Enterprise Green Communities (EGC) Certification services, design and installation of a 90kW solar PV system, commissioning (Cx), and NYSERDA New Construction Program incentive procurement and services.
Financing information:
• NYS HCR Low Income Housing Tax Credits
• NYC HPD - SARA Program
• NYS HCR - Community Incentives Fund
• Community Preservation Corp.
• Office of the Bronx borough president Ruben Diaz, Jr.
• Office of New York City councilman Ritchie Torres
• Regions Affordable Housing
• Sterling National Bank