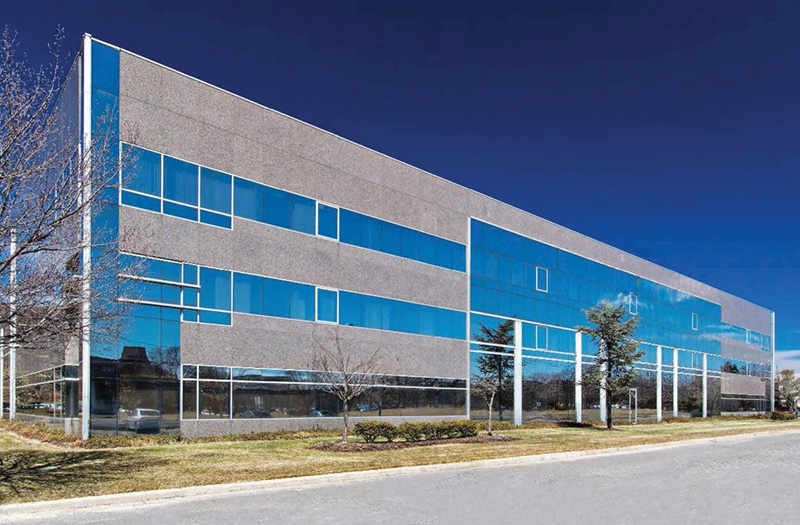 Melville, NY The Feil Org. has signed a new lease with CohnReznick LLP at Melville Square Corporate Center, located at 1305 Walt Whitman Rd.
CohnReznick LLP will occupy nearly 12,918 s/f on the second floor, bringing Melville Square Corporate Center to 100% occupancy, according to Tim Parlante, director of leasing for The Feil Org. who represented the firm in house. Additional terms of the transaction were not disclosed. Parlante represented The Feil Org. in the transaction.
"We never really questioned the strength of the Long Island portfolio, which is why we have invested so heavily in the area, as well as in the buildings we've acquired. We're now working closely with CohnReznick to create a beautifully designed space with an expanded footprint and modern finishes throughout," Tim Parlante of Feil said. "Our leasing hot streak is based on a lot of hard work and strategic planning. Activity has been constant, and we're looking to continue these efforts and repeat these successes in all of our buildings — on Long Island and beyond."
Feil also recently leased 9,134 s/f at the 165,310 s/f building to Aegis Capital.
The two new tenants join a stable of corporate businesses that include Merrill Lynch Wealth Management, KPMG, RUI Credit Services, and the American Institute of Physics at Melville Square Corporate Center.
Feil acquired Melville Square Corporate Center in 2015 and undertook a major upgrade program. Amenities now include a full-service cafeteria with sit-down dining and WiFi, a full-service gym with locker rooms, conferencing facilities, a front desk concierge, and approximately 700 parking spaces.
Melville Square Corporate Center located at 1305 Walt Whitman Rd. consists of three floors and two atria and is on the border of Nassau and Suffolk Counties, off exit 49 of the Long Island Expressway (I-495).

Thanks for Reading!
You've read 1 of your 3 guest articles
Register and get instant unlimited access to all of our articles online.

Sign up is quick, easy, & FREE.
Subscription Options
Tags: