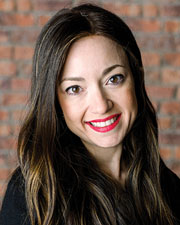 Name: Esti Broyde
Title: Principal
Company Name: Roey Realty LLC
What was the most challenging part of working during the pandemic?
Keeping my clients calm and comforted that the crisis will pass and deals put on hold will close.
What was your greatest professional accomplishment in 2020?
Being able to continue closing deals despite the pandemic.
What was your most notable project, deal, or transaction in 2020?
We had a client come to us for a construction loan, who's lender backed out when COVID hit. We were able to place the loan with a lender and get 75% LTV for a ground-up construction condo project in Brooklyn.
What aspects of working from home did you enjoy most?
Being able to see my kids at any moment's notice.