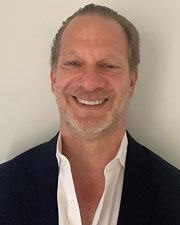 Name: Elliot Horowitz
Title: President/
Company Name: H Equities
What was your greatest professional accomplishment in 2020?
Expanding on our investor and partnership relationships during an exceptionally difficult time in the market. We spent more time than ever looking at investments carefully and opportunistically, focusing on quality not quantity and many investors and potential partners really appreciate that extra care and diligence.
What was your most notable project, deal, or transaction in 2020?
H Equities provided $8.125 million in debt and equity financing to a buyer of a sub-performing loan pool of 183 SFR assets across five states, $6.8 million as note-on-note financing, and $1.325 million as LP equity in a highly structured transaction.
What are your predictions for commercial real estate in 2021?
Generally speaking there will be opportunities to make debt and equity investments on a variety of asset classes and locations across the US, with advantageous price points and debt yields.