JSR Capital Group
ABOUT
JSR Capital Group is a privately-owned, opportunistic real estate investment company headquartered in Melville, NY focused on the acquisition of industrial and office real estate.
The Company's experienced team excels at every stage of repositioning transitional properties, including; property acquisitions, tenant procurement, property management, entitlement negotiation, incentives, and construction.
JSR invests in Corporate America's underutilized real estate assets to create risk mitigated investment opportunities. By relying on its real estate expertise and extensive network of corporate tenants, the JSR team is able to unlock the value in underperforming assets and generate solid risk-adjusted returns to its investors.
STORIES
Melville, NY According to Tod Buckvar, Mark Fischl, and Bill Mannix of JSR Capital Group, the firm has expanded and relo...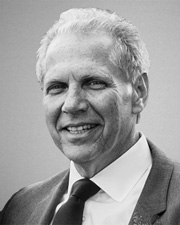 Long Island's industrial market currently has a vacancy rate of 3.6%. As remarkable as this seems it may be even l...