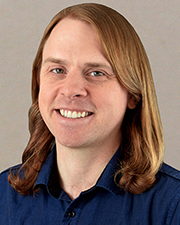 New York, NY P.W. Grosser Consulting, Inc. (PWGC) has hired Erik Dee-Olsen, PE. Dee-Olsen will join the NYC office as a senior project manager and will play a role in PWGC's continuing growth in the NY metro region.
For the last five years, he was a senior engineer at Parametrix in Portland, OR, where he was a lead design engineer on water and wastewater projects.
His dedication and skill made him a go-to support design team member for larger multi-disciplinary efforts.
"We are very excited about the addition of Erik to our roster of professionals," said PWGC President and CEO Paul Boyce, PE, PG. "Given his experience and expertise, he will enhance our company and his contributions will help PWGC grow. We welcome him back into the PWGC family."
Dee-Olsen's hiring marks his second stint at PWGC. In fact, prior to his tenure at Parametrix, he worked at PWGC for 10 years.
"I'm excited to once again be on the PWGC team and back working for the company that I learned so much from back when I just started in the engineering field," said Dee-Olsen. "I'm eager to face new challenges and hope that the knowledge I have gained from my past experience will benefit the firm and allow PWGC to better serve its clients."
He has 15 years of civil and environmental engineering experience working on stormwater, wastewater, water resources, and green infrastructure projects from conceptual design and permitting through construction. His responsibilities included lead design engineering, project management, team supervision, cost estimating, report preparation, client communication and development, and construction administration and oversight.