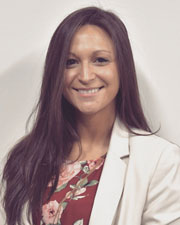 Tarrytown, NY According to Kings Capital Construction Group, a premier commercial construction company, business development manager, Victoria Bruno, was selected as a recipient of the prestigious 2020 Rising Stars - 40 Under 40 Award from The Business Council of Westchester.
"We are very proud of Victoria, and happy that all of her hard work and dedication to her profession are being recognized," said JD Summa, CEO and president, Kings Capital Construction Group. "Victoria's ambition is contagious, and we look forward to seeing what her next steps are from here."
The Business Council of Westchester chose a diverse and talented group representing an array of professions and fields including many COVID heroes who have been on the front line helping those in need. The winners were honored in a virtual celebration on September 2nd, 2020.
The Rising Stars program is modeled after the national business recognition program "40 under 40."
Rising Stars honorees were chosen based on professional and/or entrepreneurial accomplishments, professional and/or business affiliations, and demonstrated leadership skills.