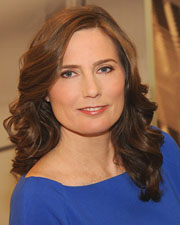 Name: Marianne Mathieu
Title: VP/National Agency Account Manager
Company Name: Fidelity National Financial
List up to three associations or organizations that you are presently a member of:
American Land Title Association;
Property Records Information Association,
CREW NY
What recent project, transaction or accomplishment are you most proud of?
Helping my agency customers navigate the turbulent business environment caused by the SARS CoV-2 pandemic. Most states deemed title insurance an essential business, and agents had to deal with county recording office closings, quickly learning how to do RON and AVN closings within the parameters set forth by the state governors and the title insurance underwriters
What conferences, books, blogs, podcasts, or influencers would you recommend to women?
Attend: CREW Network National Convention; Read: "Reagan at Reykjavik: Forty-Eight Hours That Ended the Cold War" by Ken Adelman, "Fearless Leadership" by Carey Lohrenz, and "It's Your Ship" by captain Michael Abrashoff; Listen: "The Strategy Hour Podcast"
What is one characteristic that you believe every woman in business should possess?
A good poker face.
What would you tell your daughter if she was interested in following in your footsteps?
Figure out how to set yourself apart from your competition; get involved in your industry beyond just doing your job.
What was your favorite job and what did you learn from it?
The job I have now is my favorite. I learned the importance of being an advocate for your industry.