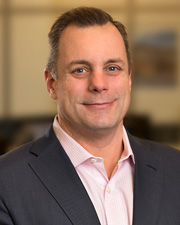 Name: Robert Horvath
Job Title: Executive Vice President
Company Name: Horvath & Tremblay
How has your working environment changed over the last year?
We learned that our company was very portable—we were able to pivot very quickly, most of our brokers were very efficient working from home. We did miss the collaborative nature of our trading floors—there is an energy and information flow that does not happen at home. The pandemic reinforced that office collaboration is key to our long-term success as a firm. We are fully back in our offices in the U.S.—in-person collaboration is back—our decisions and results are better as a collective unit.
What was your greatest professional accomplishment or most notable project, deal, or transaction in 2021?
In 2021, our biggest accomplishment was the continuation of our expansion throughout the U.S. In 2021 we continued to rapidly expand, opening three new offices, and adding great people to our organization and support teams throughout the US. It is very clear that we are in the people business – we have to continue to find honest, hardworking people that are client centric.
What are your predictions for your industry in 2022?
Investor demand was high throughout 2021, we anticipate 2022 being a very active year. Interest rates remain low, with a continued product supply issue. Buyers need to be very aggressive when competing on quality assets.
What is the best advice you have received, and who was it from?
Stop using the phone while driving – My wife.

Thanks for Reading!
You've read 3 of your 3 guest articles
Register and get instant unlimited access to all of our articles online.

Sign up is quick, easy, & FREE.
Subscription Options
Tags: