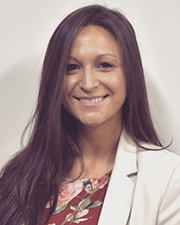 Name: Victoria Bruno
Title: Business Development Manager
Company Name: Kings Capital Construction
Real estate associations or organizations that you are currently a member of:
The Business Council of Westchester (BCW),
The Building & Realty Institute (BRI) of Westchester and the Mid-Hudson Region,
International Council of Shopping Centers (ICSC)
What books or social media influencers would you recommend to other women?
I recommend these books:
"Late Bloomers, The Hidden Strengths of Learning and Succeeding at Your Own Pace" by Rich Karlgaard
"Extreme Ownership" by Jocko Willink and Leif Babin
"Think Like a Monk" by Jay Shetty
"The Secret" by Rhonda Byrne
There are more I could recommend, but these stand out most when I think about what helped change my outlook on life, both personally and professionally. These books reminded me that "persistence, experience, and age go hand in hand" and how to "stay strong, disciplined, and level-headed" when taking calculated risks. The best thing I took away from them was how to think my life into existence and that the best way to manifest my intentions is through gratitude and contribution.