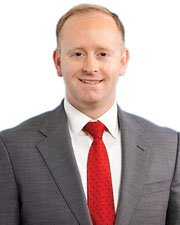 Name: Bryan Mohler
Company: Pryor Cashman LLP
Title: Partner
Education: George Washington University Law School
Which project, deal, or transaction was the "game-changer" in the advancement of your career?
Without a doubt, my first trial. The trial lasted nine weeks, and while grueling, was exhilarating and revelatory. One of the most important lessons I learned was that there is no inconsequential decision to be made in zealously representing a client. A trial brings together all of the efforts made over the course of a litigation, and allows you to see how each discovery response, each document produced, and each argument practice all matter.
What do you like most about your job?
As attorneys, we possess the training, skills, and expertise to help out those in need. No matter who you are representing, whether an individual or a large corporation, each client needs your help to address a situation that they cannot remedy on their own. Being able to positively impact my clients in this way is a privilege, and I take it very seriously.