Name: Mark Bahiri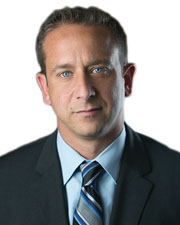 Company: Emerald Creek Capital
What was your greatest professional accomplishment in 2019?
We celebrated our 10-year anniversary this year. I'm extremely proud of what we've accomplished over the years. When we launched our first fund in 2009 we were only four people and a handful of investors. Today we're managing multiple on-shore and off-shore funds and have billions in lending capacity.
What was your most notable project, deal, or transaction in 2019?
Perhaps our most notable transaction was a recent closing in Jersey City, N.J. The client needed to close on an apartment building quickly or face a crippling tax event. He signed up on a Thursday and we closed the following Tuesday, just four business days! Although we all had to work through the weekend to make it happen, his gratitude after the closing made it all worthwhile.
What are your predictions for commercial real estate in 2020?
We're expecting 2020 to be similar to 2019. We anticipate the fed policy on interest rates to remain low, keeping the overall economic fundamentals strong.