Name: Eileen O'Toole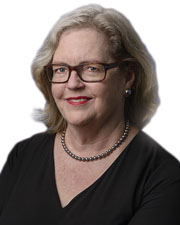 Company: The Law Office of Eileen O'Toole
What was your greatest professional accomplishment in 2019?
I opened the Law Office of Eileen O'Toole, with a concentration in rent regulation and other landlord-tenant matters.
What was your most notable project, deal, or transaction in 2019?
My most notable project was publication by The Habitat Group of the 2019 New York Rent Regulation Checklist, my comprehensive guide to compliance with statewide rent control and rent stabilization laws. The 2020 edition of the book, which covers the expansive changes enacted by the Housing Stability and Tenant Protection Act of 2019, is now available. (see www.thehabitatgroup.com).
What are your predictions for commercial real estate in 2020?
Rent regulation of residential and commercial premises will continue to be a hot topic.