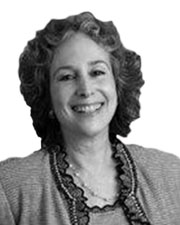 Name: Elizabeth Schrero
Title: Partner
Company Name: Seyfarth Shaw LLP
Association/Organization Affiliations (REAL ESTATE ONLY): CREWNY
How do you hold your own in a negotiation?
I stay firm on the most important issues and find ways to bring parties together.
What recent project or transaction are you most proud of?
I obtained an award entirely defeating a commercial unit owner's claim for $32 million in damages against my condominium board client, at the conclusion of a nine-day damages hearing, following a finding of liability and more than 8 years of contentious litigation in a complex arbitration involving condominium governance, fiduciary duty, contracts, development rights, construction, insurance and other legal issues.
What was one of your biggest accomplishments in the last 12 months?
Recognition as a Best Lawyer in America for Real Estate Litigation!
Who inspired you to join the CRE Industry?
My mother - a professional artist, who owned and managed a small commercial building.