Name: Celine Hsu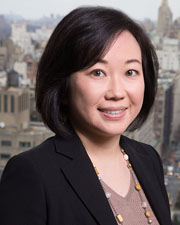 Title: Associate
Company Name: Avant Capital Partners
Address: 499 Park Avenue, 26th Floor, New York, NY 10022
What do you consider to be your greatest success in the past 12 months?
My achievement this year is being able to use my past work experience to transition into the real estate industry from other unrelated fields. I helped streamline my company's accounting function, as well as operations and investor relations.
Who or what do you attribute to your success?
Be open-minded and be proactive, always ask questions.
How have your life experiences impacted who you are professionally?
I grew up in a family business and started helping my parents with whatever work I could do at a young age. As I got older, I spent every summer and winter vacation working at the business. My experiences taught me to be focused and dedicated, and that has shaped my work ethics as soon as I entered the workplace.