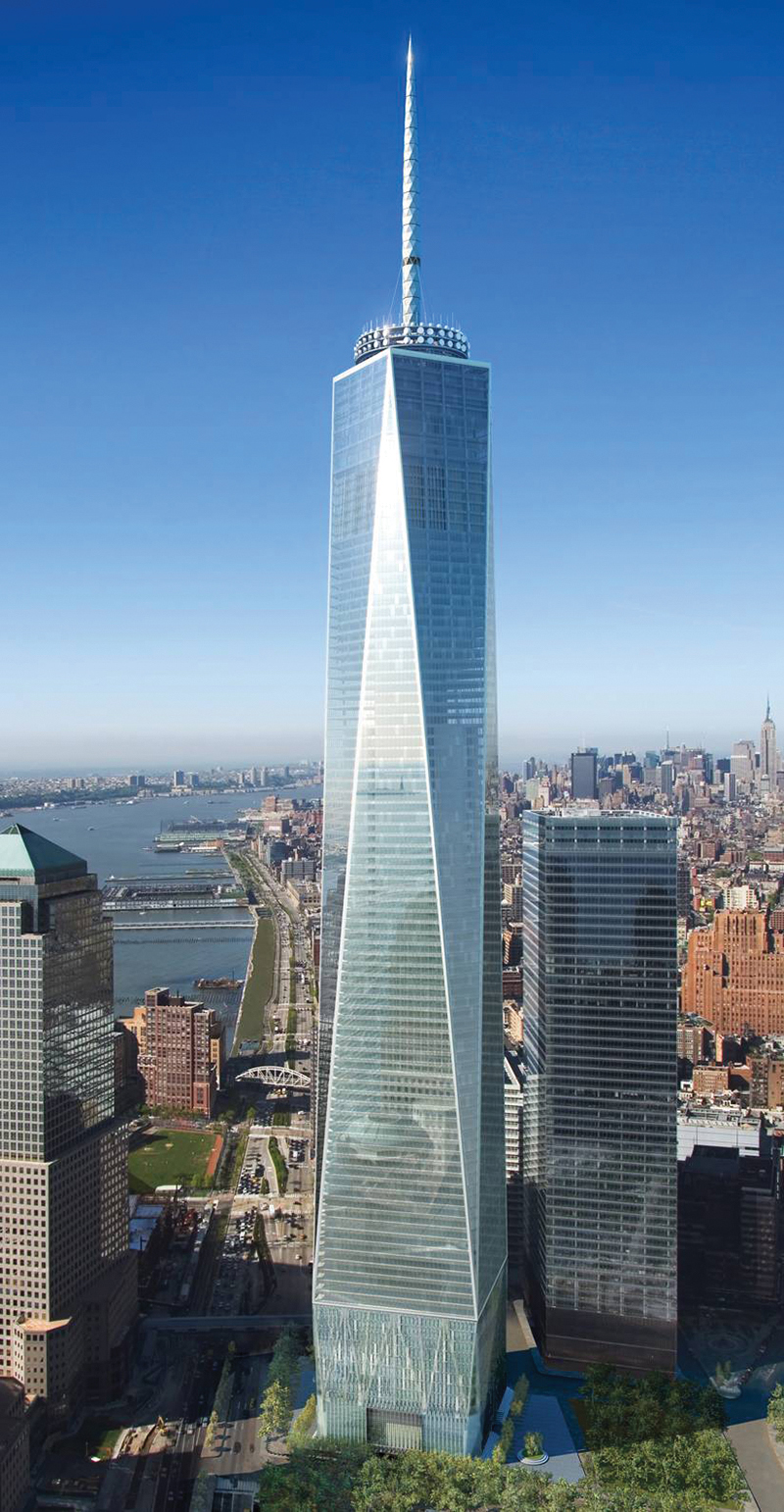 Manhattan, NY According to The Durst Organization and The Port Authority of New York and New Jersey, Energy Capital Partners has signed a 10-year lease for 6,173 s/f on the 48th floor of One World Trade Center.
Energy Capital Partners was represented by Eric Zemachson and Corey Borg of Newmark Knight Frank (NKF). The landlord was represented by Karen Kuznick of The Durst Organization and Justin Royce of Cushman & Wakefield.
"We are thrilled to welcome Energy Capital Partners to One World Trade Center" said Jonathan Durst, president of The Durst Organization. "Energy Capital Partners will be joining a diverse community of tenants that have been drawn to One World Trade Center, because of the superior workplace it offers and the flexibility to grow."
One World Trade Center's 381,668 s/f prebuilt program occupies nine floors with suites ranging in size from 2,100 to 27,320 rentable s/f. 28 tenants have joined the program, including Energy Capital Partners' new neighbor, Sailthru, who moved in earlier this month. There are 15 units remaining.
One World Trade Center recently opened One World Commons, located on the 64th floor and powered by Convene, to serve as a corporate and social hub, a "third-space." It is purpose-designed for workers to get away from the traditional office, but also fosters workplace creativity, collaboration, learning & development, and ultimately–a sense of place and community. The floor features: conference and event rooms with technology, common areas and lounges including a café with a barista bar operated by For Five Coffee Roasters and Grab-a-Go food station and a complimentary multimedia parlor with pool, ping-pong and shuffle board.