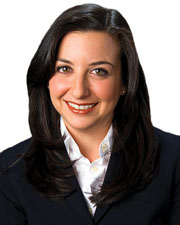 New York , NY Jaimee Nardiello, a partner at construction law firm Zetlin & De Chiara LLP, will speak at the 2019 American Bar Association (ABA) Forum on Construction Law's midwinter conference on Public Construction Projects: Not Always a Hollywood Ending. The conference will celebrate the town's creativity and vitality as it explores the characteristics of public construction.
Nardiello will be a member of the panel, "Creative Collateral Claims Against Public Entities and their Agents." The conversation is expected to delve into theories of liability for owners' service providers, such as architects, construction managers and owner's reps, for the consequences of their advice. Panelists will address defamation and other potential claims for an architect's recommendations on bid selection.
Past chair of the design division of the American Bar Association Forum on Construction Law, Nardiello is a former Fellow of the ABA Construction Industry Forum and a current Fellow of the Construction Lawyers Society of America and the American Bar Foundation.
The conference at the Millennium Biltmore Hotel in Los Angeles runs from January 30 – February 1.