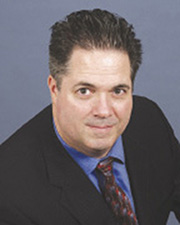 Huntington, NY Kevin Welsh of Zere Real Estate Services has exclusively represented and leased the last remaining office spaces at Bays Hills Plaza, a 15,000 s/f commercial retail/office building.
Welsh said, "In this ongoing, cut cost economy, the smaller office space has been in very high demand. My advice has been with customers, if this space fits your needs, don't hesitate because it will not last. And it hasn't. It is now 100% occupied."
The office deals that total 4,282 s/f include: State Farm Insurance with 1,232 s/f, Gyrotonic LINY with 1,000 s/f, Skinner Psychological Services LLC with 600 s/f, Vandham Securities Corp with 500 s/f, Keefe Consulting Corp. with 375 s/f, Nicole M. Wallace, LCSW with 250 s/f, Samantha L. Maietta with 250 s/f, International Bakers Services with 175 s/f, and Maria Chilulli MA/OTP Knot Your Pretzels with 150 s/f.
"Bay Hills Plaza offers a unique opportunity for competitively priced small office space within the town of Huntington Business Corridor. Easy access and high visibility makes this building a desirable fit for both office and retail users. Not having to struggle to find a parking spot has also proven to be a great asset to this property," said Welsh.