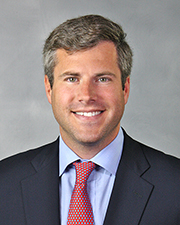 MELVILLE, NY T. Weiss Realty has signed three leases for space totaling 5,699 s/f at its Melville Corporate Center I location, also known as 105 Maxess Rd.
ConvergeOne Holdings, Inc., a publicly traded global collaboration IT services organization, leased 1,215 s/f. Craig Weiss, president of T. Weiss, represented both ConvergeOne and the landlord. This is the first office on L.I. for ConvergeOne, which also has a NYC office.
SI Engineering, P.C., an engineering, planning and construction management firm, leased 1,050 s/f. Weiss represented the landlord and Jeff Horn of Schacker Realty represented the tenant.
Sphere Payments, LLC, a private equity backed merchant payment processing firm, leased 3,434 s/f, nearly tripling its current size at the T. Weiss-owned 330 S. Service Rd., Melville. Robert Seidenberg of CBRE represented Sphere and Craig Weiss represented the landlord.
"We are thrilled to report the recent growth in our tenant base with the expansion and relocation of Sphere Payments within our portfolio," said Weiss "This expansion, coupled with two new lease signings at 105 Maxess Rd., contributed to the recent growth at the property, and in the Melville area. We are looking forward to a strong third quarter and remainder of the year."