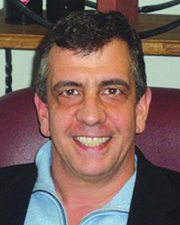 The recession is over and it was a wake up call to all of us. It once again highlighted the importance of waste reduction, energy efficiency, environmental and health & safety compliance. Developers, building owners, facility and operations managers alike have and need to continue to become more aware and involved in these important areas.
Forward thinking, proactive efforts and a commitment to increased corporate responsibility will continue. These important areas enable all stake holders, the clients, the environment and the bottom line to benefit for generations to come. Working together with the project teams and their experts these efforts have proven to reduce operating costs, liability associated with risk, expense associated with non-compliance and injury/death while also increasing sustanability initiatives and corportate responsibilty.
The most significant areas we continue to see interest and improvement in are our environmental, engineering, recycling and health & safety requests and the needs of our clients. Each day clients are becoming more aware of the importance of these areas for their social, environmental and economic benefits and are streamlining more services with companies who specialize in these services.
On the enviromnental front we are seeing clients address these needs with increased recycling efforts and the stewardship of non-recyable materials with the proper handling and disposal of hazardous & non-hazardous waste, universal waste streams such as light bulbs, old computers, electronics and other potential hazardous items being directed away from our solid waste landfills. Like most industries and certainly true within each segment of the environmental and waste management field, we still see and hear of those who do not always have the client's best interest in mind. Sadly, and often the case as well, are owners and trades simply not knowing what the regulations are or not abiding by them. This leads to many issues, significant concerns and often unknowingly, being left exposed financially or worse. These hold especially true when speaking of hazardous or universal waste handling and disposal.
There is good news for both the economy and the environment as Green Building and LEED, developed by the U.S. Green Building Council continues to play an important role in education, advocacy, regulation and fostering greater awareness of these important areas. Intiatives in energy reduction and renewable technologies are proving excellent solutions to the bottom line. Comprehensive corporate recycling such as those we implement and manage for commodities such as plastic stretch wrap and old corragated cardboard (OCC), wood waste and organics are examples of where clients and generators can further reduce costs while also meeting these goals and regulations.
Organic waste management is now at the forefront for both regulators and generators of large volumes of food waste. Those generating facilities with more than 250 pounds of organic waste in NYC and other states in our region including Connecticut, Vermont and Massachusetts have passed laws and are now enforcing new regulations regarding the waste management of organics from these operations. It is expected the State of NY, NJ and others are soon to follow as the capabilities of these proven solutions, alternatives and beneficial use options continue to reduce the expenses, odors and rodent feeding concerns raised by these waste streams current storage and handling protocols.
Large scale, organic processing facility plant design and building projects are underway including a number we are involved in. Smaller on-site capable equipment has continued to improve. In fact, we are an authorized distributor of one of the most state of the art on-site processing units, the ORCA. This specialized, waste to water unit for organic (food) waste management significantly benefits generators and meets these regulatory needs. With many environmental, social and economic benefits including increased sustainability initiatives, ORCA also reduces the odors associated with on-site food waste storage and traditional waste management service costs.
In addition to our comprehensive environmental capabilities, our team provides professional services and products in the areas of hazardous/non-hazardous/universal waste handling/proper disposal, sustainability, engineering, oil/fuel tank installations/repairs/investigation, waste management equipment (i.e.: balers, compactors, etc.), recycling and energy programs, emergency management/health & safety/preparedness product distribution.
Uniquely positioned with over 30 years of environmental, engineering, waste management and health & safety expertise providing clients with the highest level of integrity, professional services and products available. GIANCO Environmental Services is a NYS, NYC and WBENC Certified Woman-Owned business as well and an active member of the USGBC-LI, HIA and IFMA. Recognized as a finalist for the Environmental Awareness Award presented by the Greater New York Chapter of IFMA, the International Facilities Management Association, among other achievements. GIANCO assists clients in the pharmaceutical, defense, food service, institutional, consumer packaging, retail, commercial, residential and development arenas.
Michael Gianchetta, LEED AP, is vice president of GIANCO Environmental Services, Melville, N.Y.