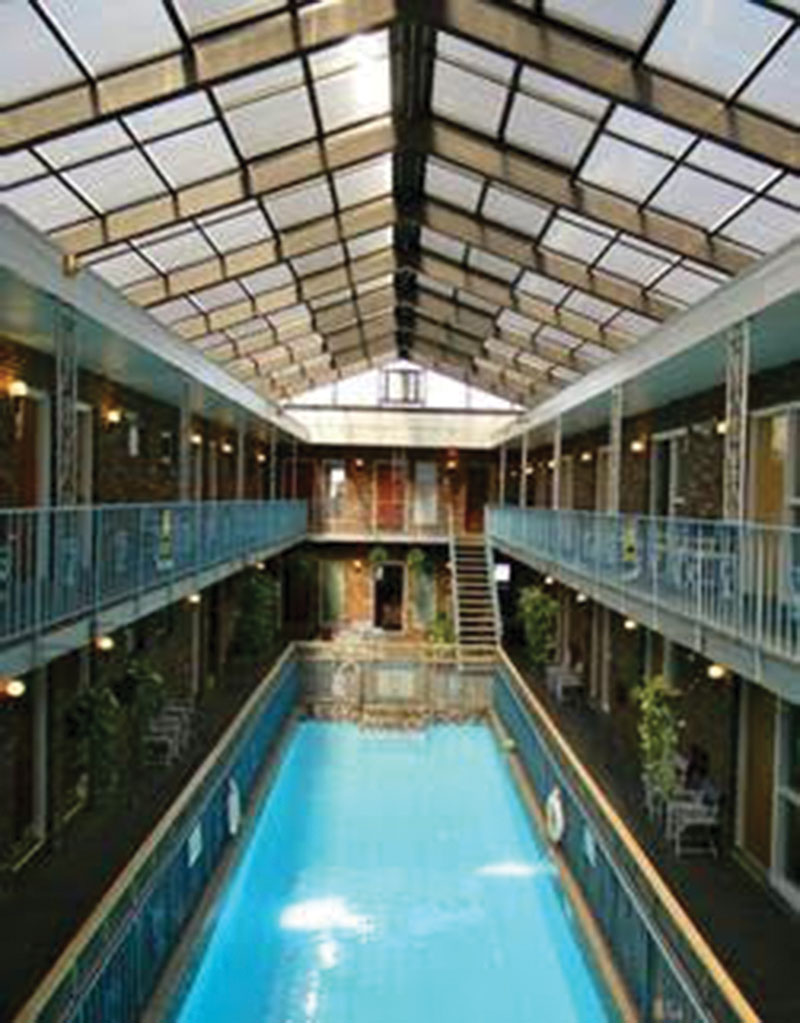 Saratoga Springs, NY According to Wason Associates Hospitality Real Estate Brokerage Group, they have negotiated the sale of the Saratoga Downtowner motel.
Wason Associates negotiated the transaction between sellers Bill Asay and Mary Cae and buyer Lark Hotels for $4.55 million. The hotel management and development company plans to keep the motel's footprint intact while making interior renovations and updates.
This 42-room, 14,000 s/f property boasts a unique interior courtyard with an indoor pool and a retractable roof.
"It was a pleasure to facilitate the successful transfer of the Saratoga Downtowner motel to its new owners," said Joe Cardillo, associate broker of Wason Associates. "We enjoy contributing to the growing hospitality market in the capital region of New York and working with skilled individuals and companies in our industry. We're especially thrilled to partner with those invested in upholding culture and tradition like both parties in this case," said Cardillo.