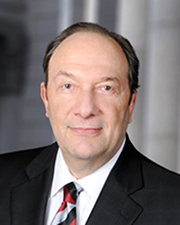 Woodbury, NY According to Gettry Marcus CPA, P.C., Mark Warshavsky, has been admitted as an arbitrator/mediator to the American Arbitration Association's (AAA) National Roster of Arbitrators, a leading provider of Alternative Dispute Resolution Services.
Warshavsky, a CPA, forensic accountant and business valuation expert brings a unique perspective and skill-set to the arbitration/mediation process. Additionally, with his distinguished career as an accounting professional, he has been called upon to assist in dispute resolutions, and has served as an expert witness as well as a court appointed neutral or a neutral retained by the parties. Warshavsky was admitted to the AAA National Roster of Arbitrators after he fulfilled a screening process.
Warshavsky, CPA/ABV/CFF, CVA, CBA, ASA, CFE, MAFF, DABFA, MBA, is the partner-in-charge of Gettry Marcus' business valuation & litigation services group, one of the largest in the N.Y. metro area, consisting of credentialed business valuation and forensic accounting professionals. He has been retained by businesses, law firms, financial institutions, insurance companies and individuals to provide services in diverse areas of forensic accounting and business valuations, including complex litigation assignments.